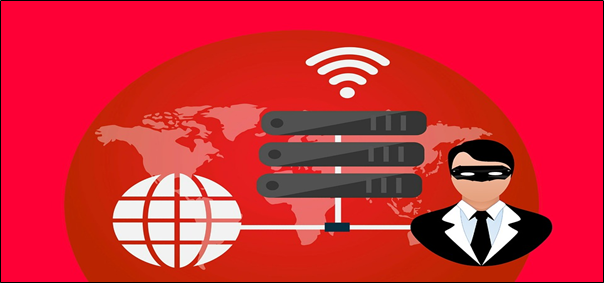 The rising threat to online privacy has led to a surge in the popularity of Virtual Private Networks (VPNs). VPN applications are deployed to hide the user's web browsing data, among other things. The application changes your IP address and encrypts your data thereby making it impossible for snoopers to pry into your business online when using public Wi-Fi networks. Simply put, a VPN allows you to access the public internet using a private connection.
How exactly does a VPN protect your online privacy?
When you click on a link, your request is routed through a private server owned by the VPN provider hence hiding your IP address and other identifying data from the website and your ISP. A VPN creates a special type of connection that keeps prying eyes from your identity and browsing data. Protecting your privacy is the first duty of your VPN service. That properly means encrypting your data as it is sent over the web. And when it comes to encryption, the VPN protocol plays a very important role.
Different Types Of VPN Protocols
To put it plainly, the level of protection afforded to your internet traffic when using a VPN is heavily dependent on the protocols employed. VPN protocols determine exactly how your browsing data is routed between your computer and the VPN server. VPN protocols come with different specifications. For example, some VPN protocols prioritize privacy and security while others focus on speed. So, how do you pick the most reliable VPN protocol for your needs? Here, we compare the most popular VPN protocols to help you find the right balance between performance and security.
01. Open VPN Protocol
Open VPN is one of the most foolproof VPN protocols in existence. For that reason, Open VPN is the industry standard and your best bet when it comes to online privacy and security. Transparency, regular updates are some of the other reasons an Open VPN is favored and recommended by most of the experts in the industry. In terms of security, Open VPN allows users to protect their data with, among others, AES-256-bit key encryption which is essentially unbreakable.
In addition to using the strongest encryption in existence, Open VPN is an Opensource VPN protocol. This means that users can scrutinize the source code for vulnerabilities. So far, multiple audits have been conducted and none of them has found any serious security risks. Open VPN comes with multiple configuration options thus allowing users to customize for speed or extra security. Open VPN is available for all major platforms including Android, iOS, macOS, and Windows.
02. L2TP/IPsec
Layer 2 Tunnel Protocol (L2TP) is another popular VPN protocol. It's widely available and easy to run on major platforms. L2TP is a tunneling protocol, meaning that it does not have its own built-in encryption technology. In other words, this VPN protocol does not encrypt anything by itself. As a result, L2TP is usually used in tandem with security protocol IPSec. In theory, L2TP is faster than an Open VPN. The downside is that L2TP suffers from limited ports and isn't exactly versatile. This makes it extremely hard to use L2TP behind a NAT firewall.
03. PPTP
Point-to-Point Tunnelling Protocol (PPTP) is one of the oldest protocols still in use. As far as VPN protocols are concerned, PPTP is very easy to set up and boasts near-universal support. PPTP is also very fast compared to modern protocols. The protocol doesn't have any specific encryption or authentication technologies. While PPTP provides good connection speeds, it's not secure. Data sent over this protocol is considered insecure.
Other commonly used VPN protocols are Secure Socket Tunnelling Protocol (SSTP) and Internet Key Exchange (IKEv2/IPsec). Out of the many VPN protocols out there, Open VPN is considered to be the most flexible and secure. It's usually the option to go for when it comes to guaranteed protection. As long as the technology is understood and implemented correctly, Open VPN does not disappoint. Open VPN protocol can be operated over TCP Port 443 but it performs best on a range of UDP ports.
NaijaCloud was founded as a tech news platform for enthusiasts all around the world and has since grown to become a digital safety advocate, warning tech users of the dangers in the digital world and empowering users to take control of their digital lives.
Check out how to install Turbo VPN on PC.
We are sorry that this post was not useful for you!
Let us improve this post!
Tell us how we can improve this post?