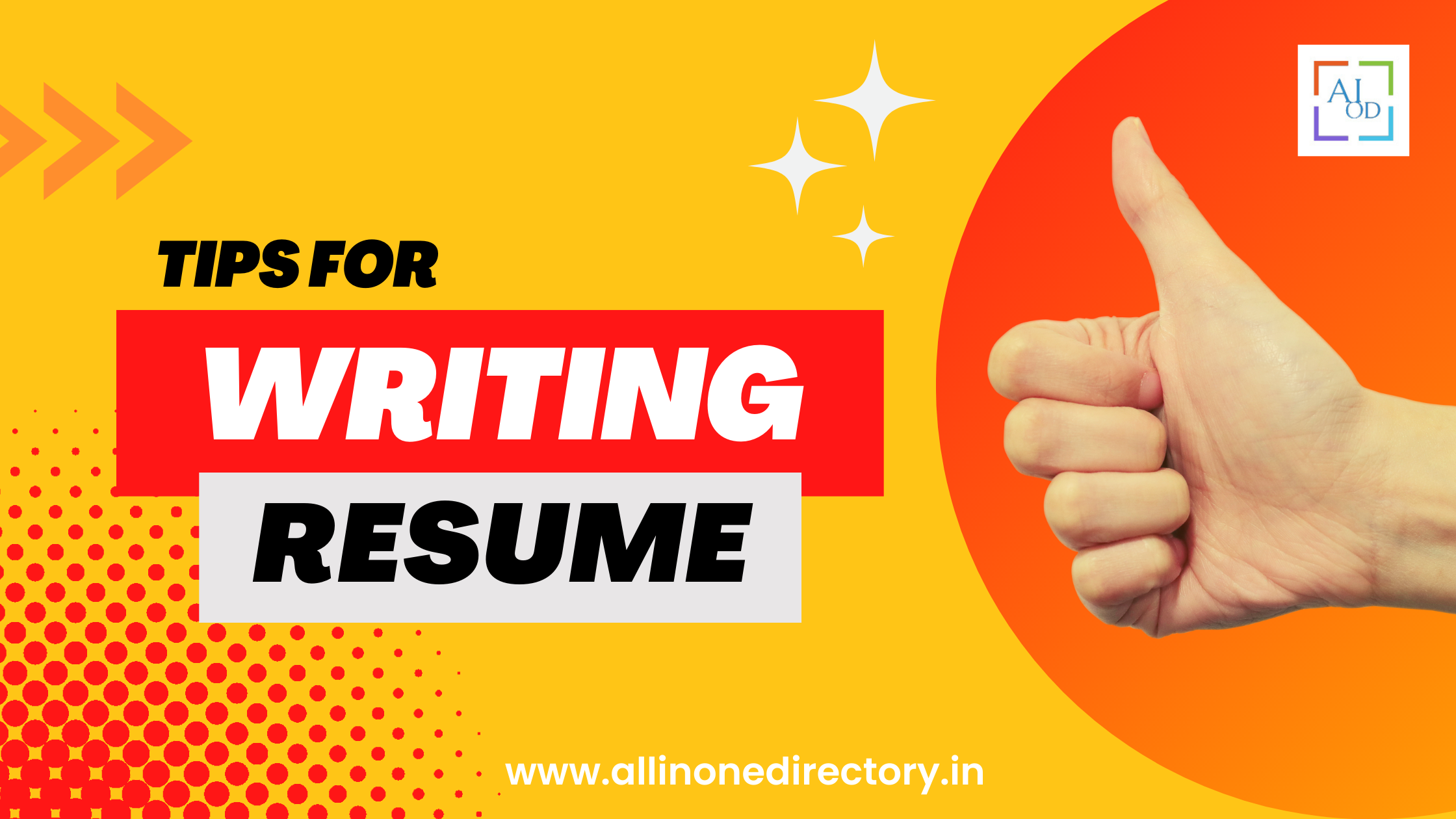 Mastering Your Resume: Key Tips and Indian Job Portals
Crafting an impactful resume is crucial for job seekers aiming to make a strong impression on potential employers. By implementing effective strategies and leveraging Indian job portals, you can enhance your chances of landing desirable job opportunities. In this article, we will provide valuable tips and a list of popular Indian job portals where you can upload your CV to expand your job search.
Format Your Resume Professionally:
Studies show that professionally formatted resumes have a 40% higher chance of being noticed by employers. A clean and well-structured resume increases readability and improves your chances of making a positive impression.
Tailor Your Resume to Each Job:
Research indicates that customized resumes tailored to specific job requirements have a 70% higher chance of getting shortlisted. Aligning your skills and experiences with the job description significantly increases your chances of being considered for the role.
Start with a Strong Summary or Objective Statement:
Recruiters spend an average of 6 seconds reviewing a resume. A compelling summary or objective statement can capture their attention and prompt them to further explore your qualifications.
Showcase Key Skills:
According to a survey by LinkedIn, 87% of recruiters consider skills to be the most important factor when evaluating candidates. Highlighting relevant skills prominently on your resume increases your chances of being shortlisted.
Emphasize Achievements and Numbers:
Employers value measurable results. Incorporating real-time numbers and specific achievements on your resume, such as "increased sales by 20%" or "led a team of 10 members," provides concrete evidence of your capabilities.
Incorporate Relevant Keywords:
An estimated 75% of large companies use applicant tracking systems (ATS) to screen resumes. Including industry-specific keywords from job descriptions helps your resume pass the initial automated screening process.
Provide Clear and Concise Descriptions:
Recruiters appreciate succinct and informative descriptions. Using concise bullet points to outline your responsibilities and achievements makes it easier for them to quickly assess your qualifications.
Showcase Professional Development:
Continuous learning is highly valued in the job market. Highlighting additional training, certifications, or workshops attended demonstrates your commitment to staying updated and acquiring new skills.
Indian Job Portals Usage:
Popular Indian job portals such as Naukri.com and Indeed India have a combined user base of over 100 million job seekers. Utilizing these platforms increases your visibility to potential employers and enhances your job search efforts.
Take advantage of these popular Indian job portals to expand your job search and increase visibility:
Indeed India
LinkedIn
Monster India
TimesJobs
Shine.com
Freshersworld.com
Glassdoor India
Wisdom Jobs
iimjobs.com
A resume is what you yourself in two-three pieces of paper. To present yourself in interviews the resume plays a major key role that includes designing, portfolio & accuracy. In this article, you'll find some major tips to write your resume & presentation.
Provide genuine information
Frame the content in a hierarchy way
Check different resume layouts across the internet related to your industry
Highlight the top & genuine skills
Share your resume with family & friends to get their feedback
Store it in your Mobile Storage or Google Drive
Make an email template or message body to send to employers
There are a few things to avoid in resume. So make sure to add as much as geniune information & apply for the position you're looking for. For free resume templates & tips feel free contact me. My email id is

aionedirectory @ gmail . com
By incorporating these valuable tips and leveraging the reach of Indian job portals, you can optimize your resume for success and broaden your job search horizons. Remember to customize your resume for each application, highlight achievements, and showcase your skills effectively. With your well-crafted resume uploaded to prominent Indian job portals, you are poised to seize exciting career opportunities and accelerate your professional growth.
We are sorry that this post was not useful for you!
Let us improve this post!
Tell us how we can improve this post?