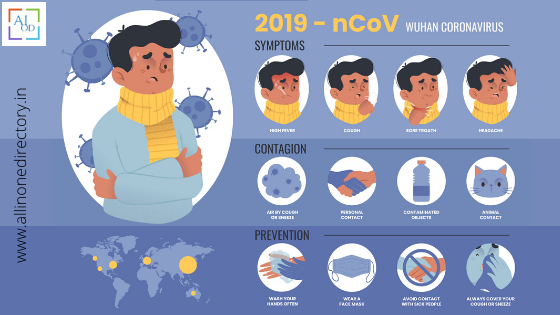 As everyone knows that COVID-19(Coronavirus Disease 19), how it is impacting the world & how many people are dying because of it. It made all of our lives upside down. Not only individual suffering from this invisible enemy, but the entire nation & world is also suffering from Coronavirus. Let us fight together with this invisible enemy who is doing her job very smart. Let us not discuss where it is started, let us fight together how to/where to end this. As part of the lockdown is going all over India, let us practice on Who/How to do the Home Quarantine.
So, here are few things to check;
Who are the persons to do Home Quarantine – CoronaVirus
Check this Indian Health Ministry article about the information on, Know when to practice Home Quarantine.
5 Things to check before practicing Home Quarantine
If you're a person living in the neighborhood to Corona Infected person
If you came to know that a person who met previously get Corona Positive
If you met a person at a grocery store or supermarket or another place is suffering from Cough/Cold/Fever
If you are feeling unwell or any of your family in the house is feeling unwell
If your Maid/Car Driver/Watchmen is suffering from the above symptoms
These are very few & basic things that every individual can check before practicing home quarantine.
Now, what this home quarantine person should do;
Maintain Social Distancing(Like use 1-meter gap between two)
Use Hand Gloves, Facemask as mandatory(Don't use the same facemask daily)
If you're living with your family, stay in a separate room(Try to avoid contacting your family members)
Use the separate toilet, utensils, clothes, etc..,
Try to avoid contact or do not reach the people who are old people, kids, pregnant women, individual suffering with any Diabetes, Respiratory diseases & Heart Problems
At any cost, don't go outside of your room/house
Most symptoms of CoronaVirus:
Fever
Dry Cough
Difficulty in Breathing
Sore throat
If any individual suffering from the above symptoms, please call to the respective state toll-free numbers or Indian Health Ministry helpline numbers. They're available 24/7.


24/7 Helpline number: 1075 or 011 2397 8046
Check out the Ministry of Health & Family Welfare, India website regularly for the latest updates on COVID-19.
Website: www.mohfw.gov.in
These are some best awareness posters to fight with Corna Virus released by the Government of India. Check them out.
Check out videos about CoronaVirus from Ministry of Health & Family Welfare, India
Feeling stress, anxious or depressed during this lockdown? Check out this basic home quarantine time pass tips from MoHFW, India.
Check out this video on How to make homemade facemasks & how to use the mask from MoHFW, India
Let us fight together. Together we can, we will. Please maintain social distance & follow respective govt. orders & don't come out of your house unnecessarily.
We are sorry that this post was not useful for you!
Let us improve this post!
Tell us how we can improve this post?