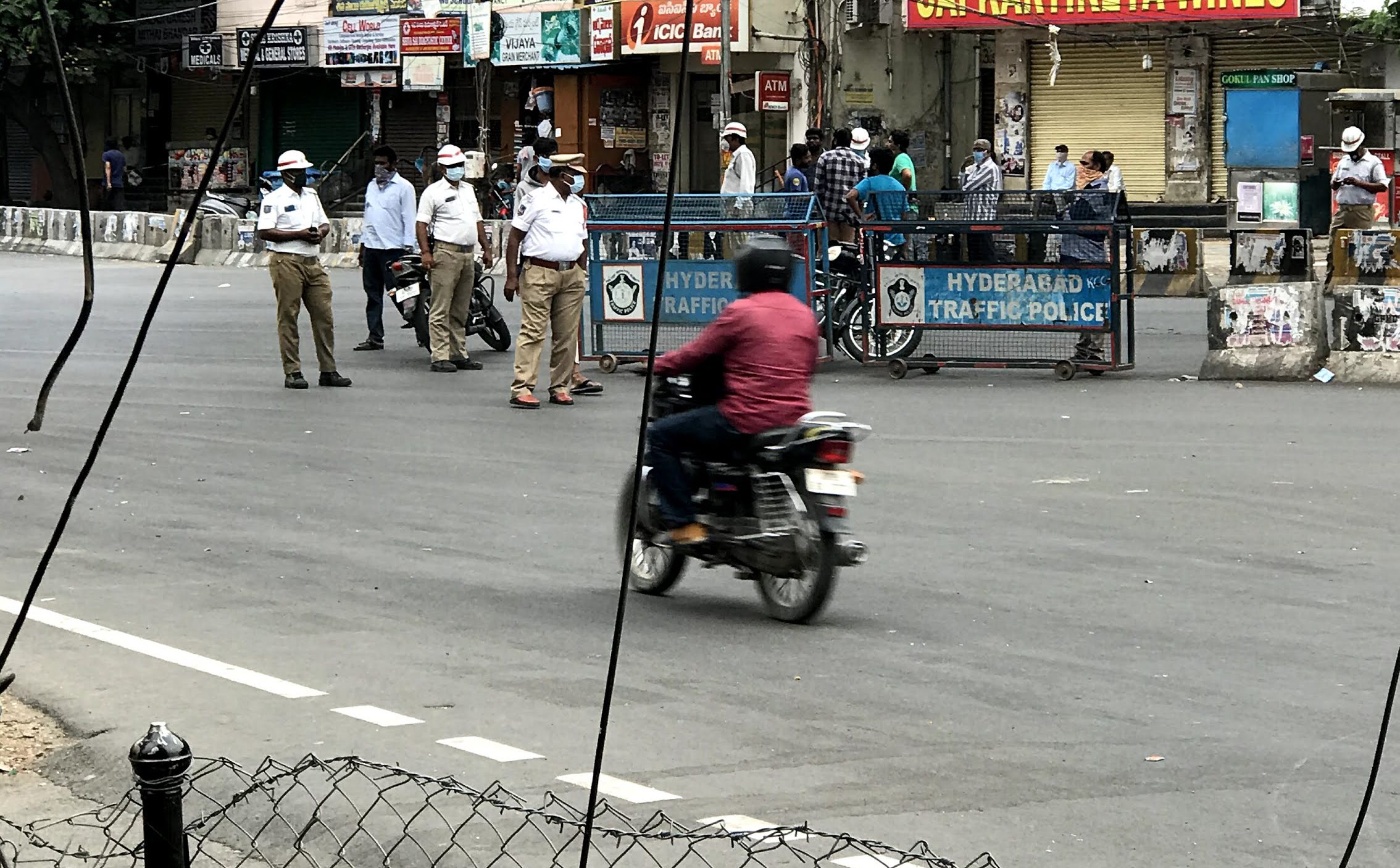 Hey there! Reading this article means, you went out during the lockdown period or to gain knowledge. Here's some basic information about lockdown rules violations.
Indian Government & State Governments strictly passed GO's on people who violate the lockdown rules. Out of all the lockdown rules, one rule is a traffic violation. Some state governments are issuing special permissions for few people who're really in need to go out. Most of the state governments allowing grocery delivery, food delivery from restaurants by using Zomato, Swiggy, etc. or their own food delivery system. Apart from these, they're allowing very few people who are really in need. So the remaining rest of the persons if they go out for any reason, the person or individual is violating the lockdown rules.
What are the Lockdown violation rules & fines in Hyderabad?
The Union Home Secretary Mr. Ajay Bhalla said the lockdown measures issued on March 24 clearly mentioned that "any person violating these containment measures will be liable to be proceeded against as per the provisions of Section 51 to 60 of the Disaster Management Act, 2005, besides legal action under Section 188 of the IPC"
If you go out to buy the groceries for your home, please go as single & follow the respective government timings to go out.
If two persons are there on a motor vehicle without a valid reason, they'll be fined.
If anyone violates the 3KMS radius rule, they'll be fined. All the areas are under CCTV monitor or Drone Cameras(Very Few). So the police department checks through CCTV whether if an individual crosses the distance where he captured initially. So if they find out, then an e-challan will be issued.
All two-wheeler people, while you're going out please be aware that either you'll be charged for not wearing a helmet or not wearing a mask or any of the above violations.
If you're an employee working at an office then you've to get a permission letter from a nearby police station & also a letter from your office for the exact reason why they're operating the services during the lockdown. (This may vary from state to state or city to city)
According to MHA(Ministry of Home Affairs), below are the few more lockdown rules & penalties:
Selected permitted activities allowed with effect from 20th April 2020
All health services (including AYUSH) to remain functional
All agricultural and horticultural activities remain fully functional including Fisheries, Plantations, Animal Husbandry, etc.
Financial Sectors such as RBI, Banks ATM's, SEBI, IRDAI & Insurance Companies
Social Sectors such as Operation of homes for children/ disabled/ mentally challenged/ senior citizens/ destitutes/women/ widows, Operation of Anganwadis & etc.
Public utilities like the Oil and Gas sector, Power Offices, Postal services, Operations of utilities in water, sanitation and waste management, telecommunications and internet services
Movement, loading/ unloading of goods/ cargo (Inter and Intra State)
Supply of essential goods by following social distance
Print and electronic media including broadcasting, DTH and cable services
IT and IT-enabled Services
Data and call centers
Government-approved Common Service Centres (CSCs)
Courier services
Cold storage and warehousing services
Private security services and facilities management services
Hotels, homestays, lodges & motels
Services provided by self-employed persons, e.g., electrician, IT repairs, plumbers, motor mechanics, & carpenters
Construction activities
Private vehicles for emergency services, including medical and veterinary care, and for procuring essential commodities. In such cases, one passenger besides the private vehicle driver can be permitted in the backseat, in case of four-wheelers; however, in the case of two-wheelers, only the driver of the vehicle is to be permitted.
Offices of the Government of India
Offices of the State / Union Territory Governments, their Autonomous Bodies & Local Governments
These are the few rules that can be exempted in certain conditions. Any person violating these lockdown measures will be liable to be proceeded against as per the provisions of Section 51 to 60 of the Disaster Management Act, 2005, besides legal action under Sec. 188 of the IPC, and other legal provisions as applicable. The fines are ranging from INR 200 – INR 2000 in certain conditions. And some times violators can be taken behind the bars. Any misuse of the lockdown by an Individual or from any public servant, Dial 100.
Fines can be imposed if
Not wearing a mask at a public place or workplace
Social Distance is not maintained
More than 5 people gathered at one place
Spit at public places
Buy/Sell liquor, gutka, tobacco etc,
Rules for Organizations of WorkSpaces
Providing sanitizers with a touch-free mechanism or individual sanitizers
Using temperature checkup tools
Ensuring social distance during lunch breaks
Provide work from home for people aged above 65, with co-morbidities & parents of children below 5
Encouraging all the employees to use of Aarogya Setu App
Sanitizing the workplaces regularly
Prohibiting team meetings. If really needed a team meeting, everyone must stay away for a meter distance
Here's the detailed guideline on the measures to be taken by Ministries/ Departments of Government of India.
We are sorry that this post was not useful for you!
Let us improve this post!
Tell us how we can improve this post?