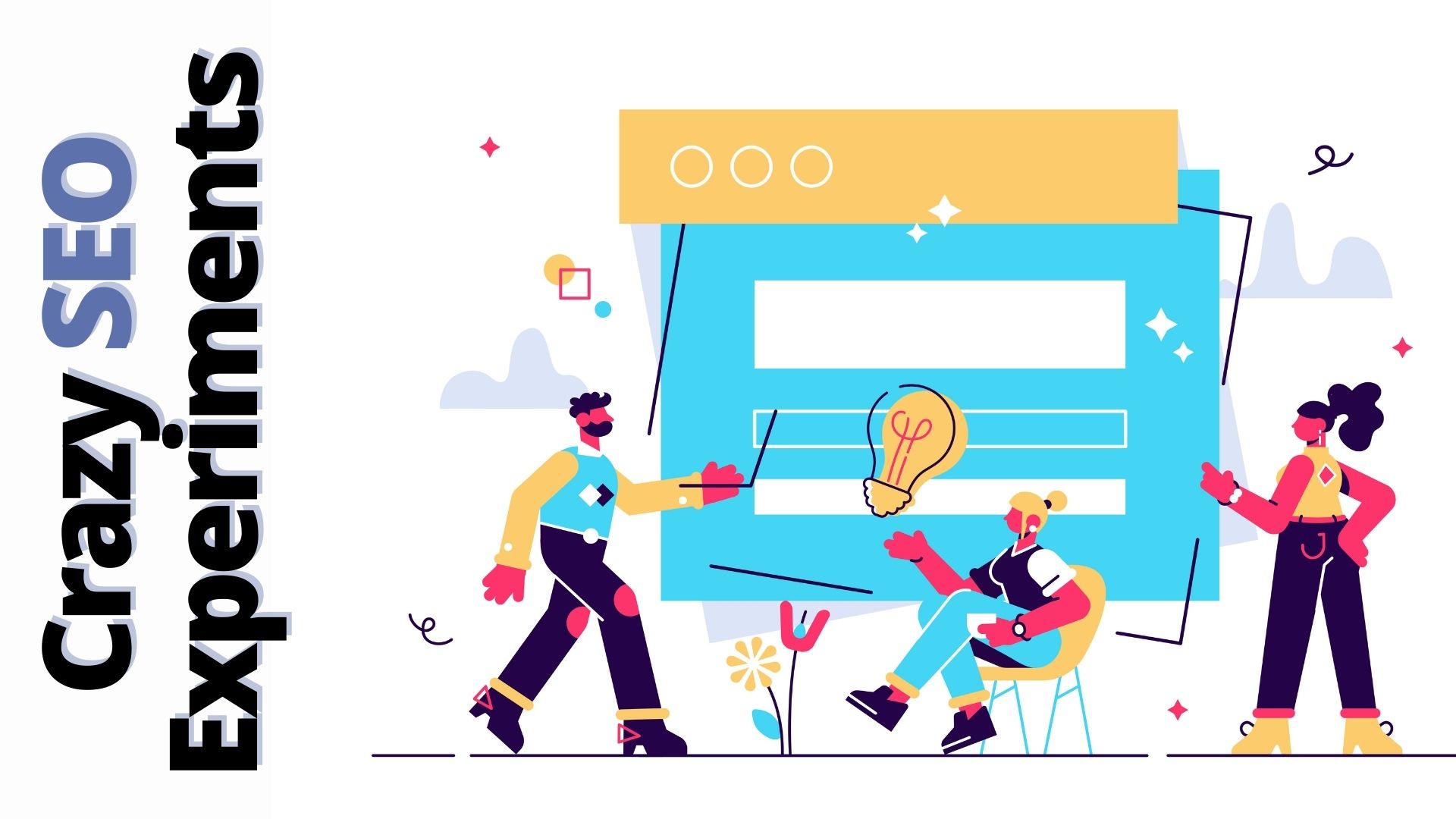 SEO – Search Engine Optimisation
Hello all, my name is Pal, today you're reading this article means either you want to learn SEO or to try different SEO methods. This article will relate to both beginners & pros'. Because SEO is not one day job or like instant food. Everything we do in SEO is an opportunity to learn and improve.
To become a pro player in SEO, one must try different methods to increase SERPs' web rankings (Search Engine Results Pages). Keep in mind that there's no particular SEO(Search Engine Optimisation) Guide to increase website rankings. It is a continuous process where webmasters or SEOers will work according to Search Engine Algorithms. Whatever information a website is looking to provide to a user it must be user-friendly & having quality content. So for that, there are some basic guidelines and methods that Google & other Search Engines are also suggesting to put on the website.
Here is a list of SEO experiments that you can work on your website/client website.
01. Meta Titles – A meta title (also called title tag) is an element in the head section of an HTML document that defines the title of each page of a website. So let's see how we can try out different Meta Titles on your website.
Increase or Decrease the Meta Title Characters
Add or remove "Free Shipping"
Add or remove the brand/company name
Use CTAs(Call to Actions) like "Book Now" or "Shop Now" or "Buy"
02. Meta Descriptions – A meta description is an HTML element that describes and summarizes the contents of your page for the benefit of users and search engines. So let's see how we can try out different Meta Descriptions on your website.
Add or remove some content
Try to change the keywords
Write elaborative descriptions
Use offers or reviews
03. Schema Markup – Schema markup is code (semantic vocabulary) that you place on your website to help the search engines return more informative results for users.
Try JSON-LD vs Microdata Code
Add schema related to your website services
Use different structured data types
04. Move Elements – Elements are visual representations on your website. Whether it is content or images or CTA's.
Change position of your CTA's
Add/Remove some elements like "Read More" or "Know More"
Changing Images to above/below the Heading H2 or H3
Change lead capturing form place or fields
05. Headings – Headings are signposts that guide readers through an article. Therefore, they should indicate what a section or a paragraph is about.
Change placement of the title tag
Writing short or long descriptive sentences
Using H2 or H3 for Subheadings
Add synonyms of your keywords
06. Delete Elements
Remove Breadcrumbs
Images
Social Media Buttons
Pop-up forms
07. Image alt text – alt text is the written copy that appears in place of an image on a webpage if the image fails to load on a user's screen.
Renaming the alt text
Checking on hyphens vs spcaing
Increasing the Character Length
08. Link Anchor Text – The anchor text, link label or link text is the visible, clickable text in an HTML hyperlink.
Increasing the Character Length
Exact match vs. broad match text
Adding mouse hover functionalities
09. Internal Links – Internal Links are hyperlinks that point at (target) the same domain as the domain that the link exists on (source).
Changing Link's position on the page
Modifying the existing link
Shallow Vs. Deep links
So guys, try out these different SEO experiments and comment your feedback on it.
We are sorry that this post was not useful for you!
Let us improve this post!
Tell us how we can improve this post?