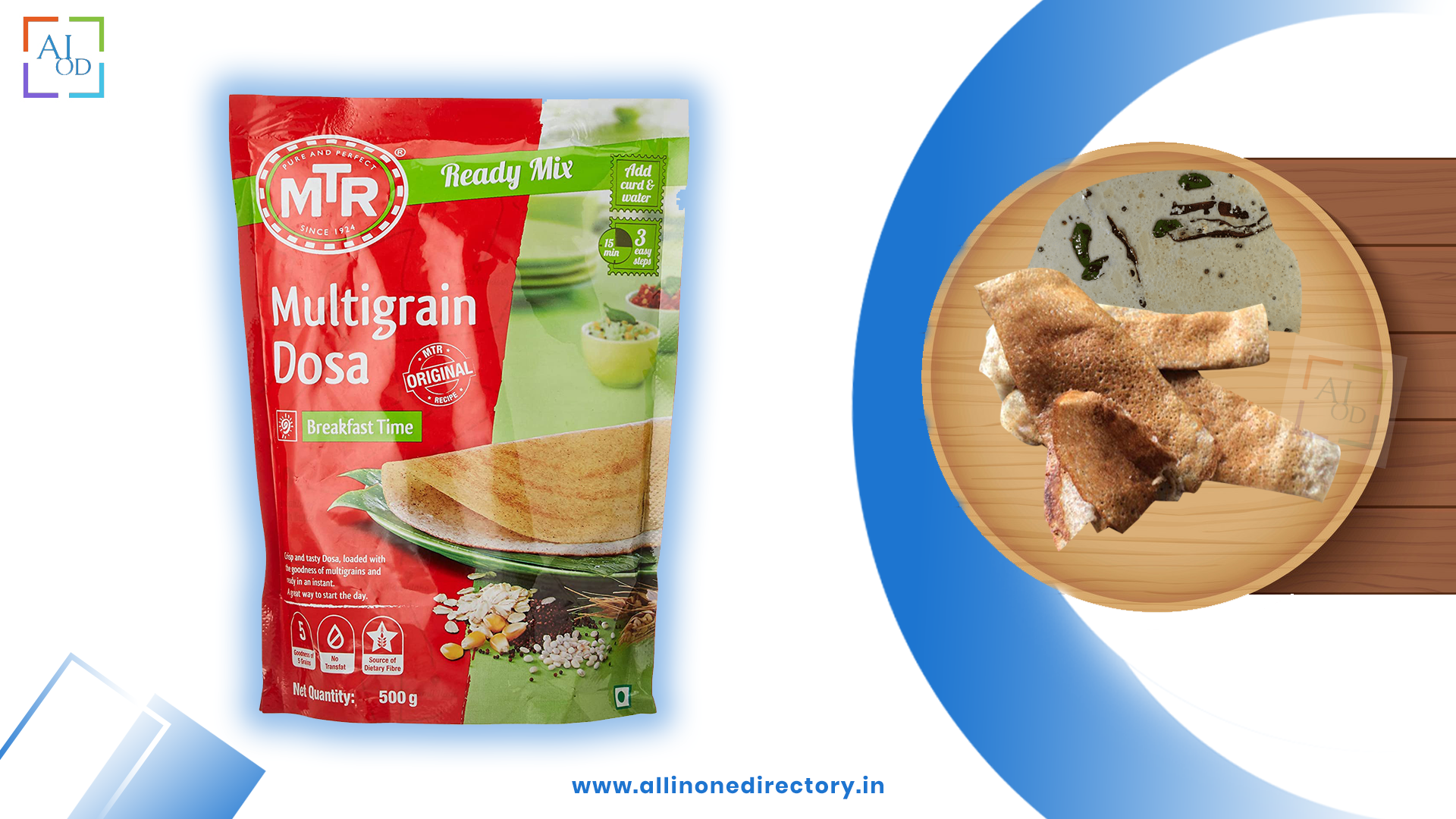 Hello Friends, This is not a paid review or some other product review. This is a genuine review that I personally want to let you know about this MTR Multigrain Dosa Mix.
Why I purchased MTR Multigrain Dosa Mix?
During this global pandemic Corona, entire India is on lockdown and all the local Tiffin centers are closed. So our daily routine to eat breakfast is missed. We use to purchase ready-to-use dosa batter which is available at local Kirana stores as we don't have a mixer/grinder at home.
One day, I & my friend went for groceries shopping at the nearest supermarket, "More". Usually, we don't consider these types of ready-made mixes to eat. But to give it a try, we purchased the MTR Multigrain Dosa Mix 500 GM.
MTR Multigrain Dosa Mix Review
The very next day, I opened the Dosa Mix packet and mixed it as per the instructions shown on the packet. Now the Dosa Batter is ready to use.
The first dosa as expected it didn't come well. Then the rest of the dosas came good and were stored in a hot dish. We started serving the dosa and in the first bite, the dosa tasted yummy. We served with coconut & peanut chutney. Planning to add this product to our monthly grocery items.
Ingredients: Multigrain Flour (32.2% of which is Corn, Ragi, Barley& Oats), Rice, Blackgram flour, Refined Wheat Flour, Rice Flakes, Edible Vegetable Fat, Salt, Raising Agent (INS 500 ii), Acidity Regulator(INS 296), Fenugreek.
How to Prepare MTR Multigrain Dosa Mix:
Add 1 cup of mix to 1 cup water and ½ cup curd to form the batter.
Set aside for 10-15 minutes.
Spread sufficient batter on a hot pan on medium flame. Add 1 tbsp oil to the sides.
Roast till golden brown.
We are sorry that this post was not useful for you!
Let us improve this post!
Tell us how we can improve this post?