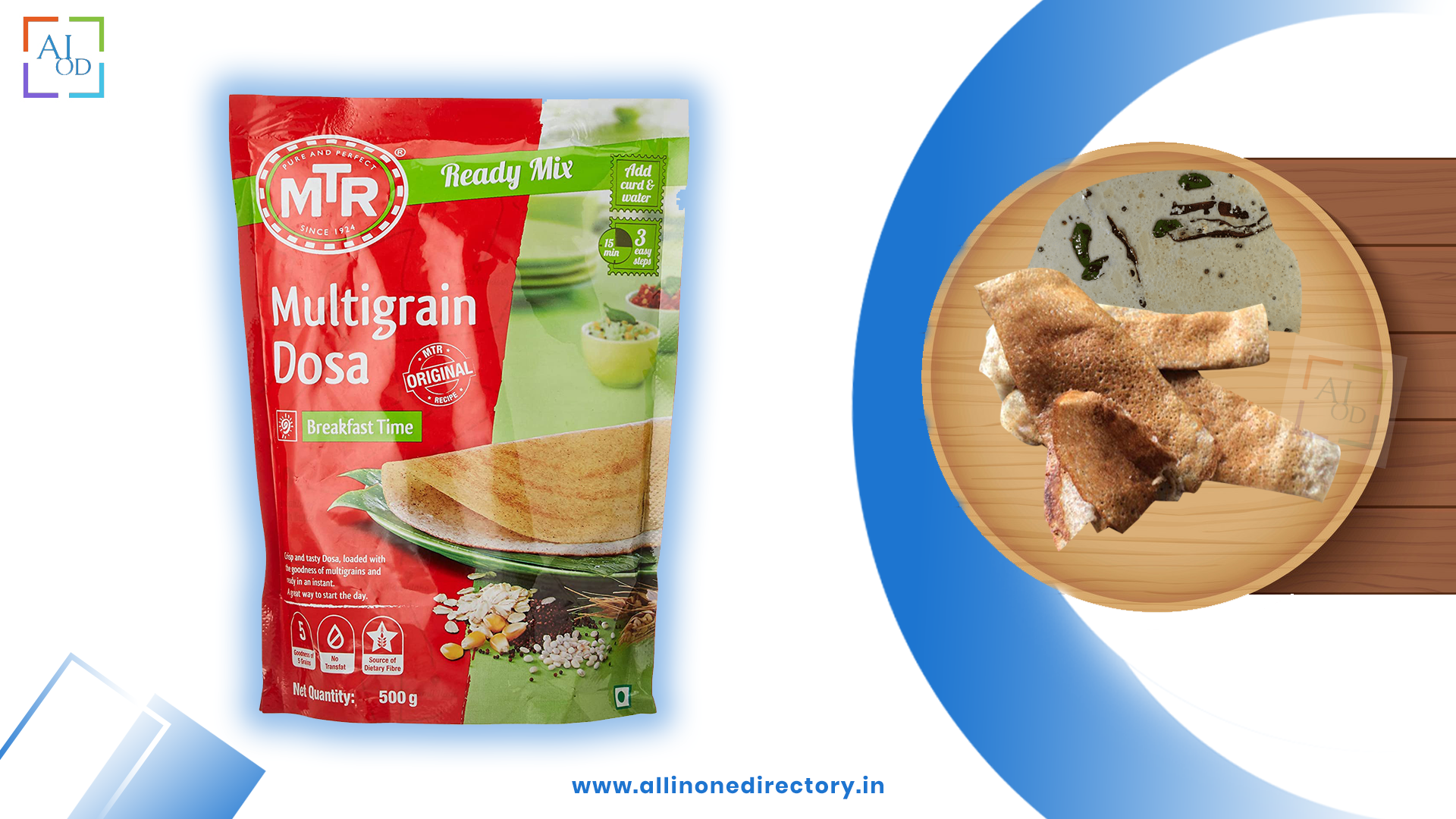 Disclaimer: Hello Friends, This review is based on personal experience and is not sponsored or influenced by any external factors.
Why I purchased MTR Multigrain Dosa Mix?
Amid the global pandemic and the lockdown in India, our usual breakfast routine was disrupted as local Tiffin centers were closed. To cope with the situation, I decided to try the MTR Multigrain Dosa Mix. Since I didn't have a mixer/grinder at home, I usually relied on ready-to-use dosa batter available at nearby Kirana stores. However, I wanted to explore a convenient and healthy alternative, which led me to purchase the MTR Multigrain Dosa Mix from a local supermarket.
MTR Multigrain Dosa Mix Review
Upon opening the packet, I followed the instructions provided on the package to prepare the dosa batter. I mixed the dosa mix with water and curd as directed and let it rest for 10-15 minutes. The consistency of the batter was just right.
The first dosa I made didn't turn out as expected, which is common when trying a new product or recipe. However, as I continued making more dosas, I noticed a significant improvement. The dosas came out crispy and delicious. I served them with coconut and peanut chutney, which complemented the flavor perfectly. The overall taste of the dosas was delightful, and it left me satisfied.
Multigrain Dosa Mix Ingredients: The MTR Multigrain Dosa Mix contains a blend of multigrain flour (comprising corn, ragi, barley, and oats), rice, black gram flour, refined wheat flour, rice flakes, edible vegetable fat, salt, raising agent (INS 500 ii), and acidity regulator (INS 296), with a touch of fenugreek.
How to Prepare MTR Multigrain Dosa Mix:
To prepare the dosa batter, simply combine 1 cup of mix with 1 cup of water and ½ cup of curd. Allow the batter to rest for 10-15 minutes. Heat a pan on medium flame, spread the batter evenly, and add 1 tablespoon of oil to the sides. Roast until the dosa turns golden brown.
Add 1 cup of mix to 1 cup water and ½ cup curd to form the batter.
Set aside for 10-15 minutes.
Spread sufficient batter on a hot pan on medium flame. Add 1 tbsp oil to the sides.
Roast till golden brown.
Overall Conclusion:
Based on my experience, the MTR Multigrain Dosa Mix proved to be a convenient and tasty breakfast option. Although the first dosa may not have been perfect, subsequent dosas turned out well and satisfied my taste buds. The mix is a time-saving solution for those who don't have the means to prepare fresh dosa batter from scratch. With its blend of healthy ingredients, including various grains, it can be a good addition to your monthly grocery list.
Note: This review is subjective and may vary depending on individual preferences. It is always advisable to read the instructions and ingredients carefully before using any food product.
Read some more food recipes and tips here:
To watch more food-making videos click here to visit the youtube channel:
We are sorry that this post was not useful for you!
Let us improve this post!
Tell us how we can improve this post?