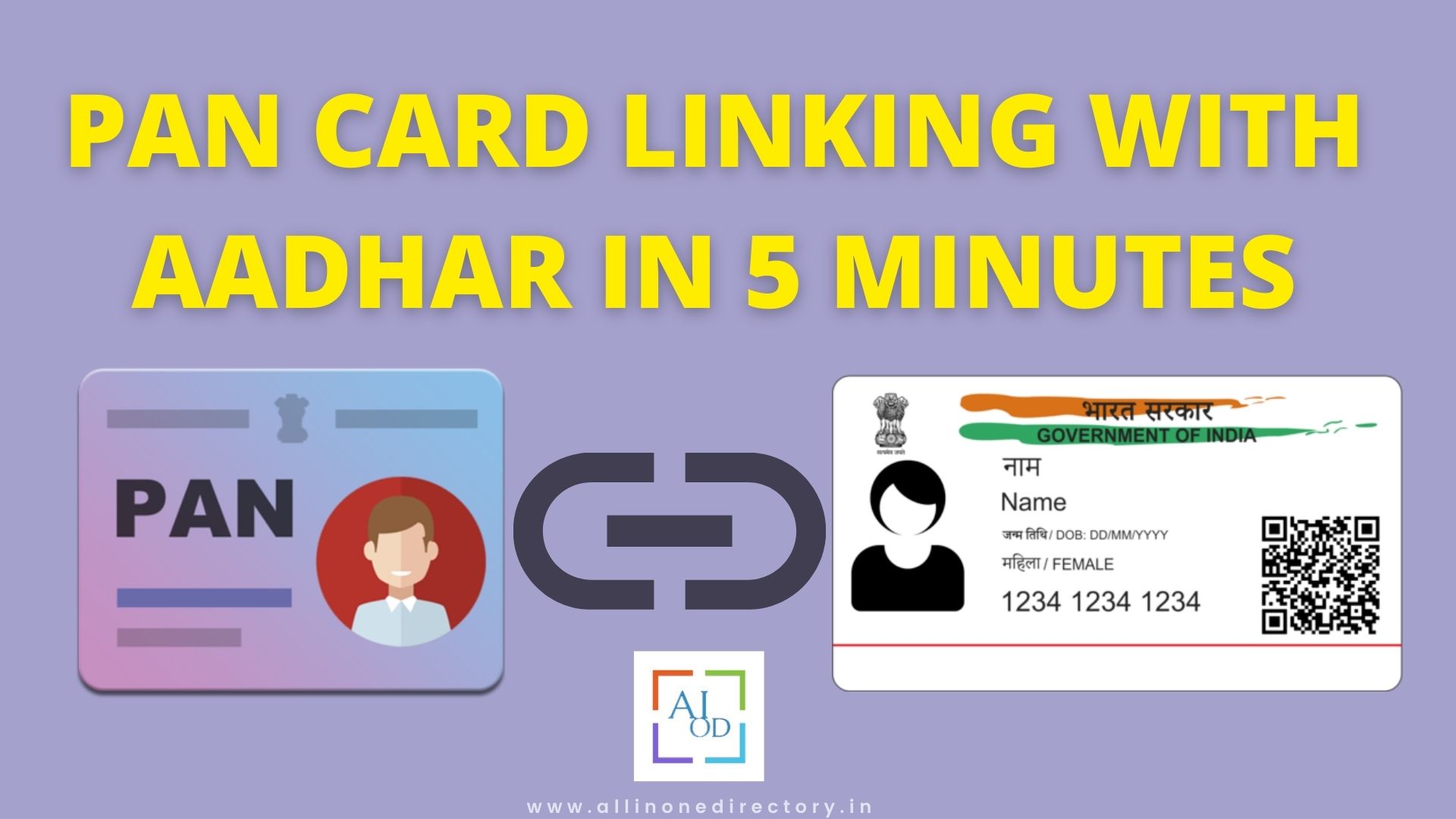 Step 01: Keep your PAN & Aadhar cards ready to enter the details
Step 02: Visit the e-filling portal of the Income Tax department.
www.incometaxindiaefiling.gov.in/
Step 03: On the left side menu, under the "Quick links" section, click on the "Link Aadhar".
Step 04: Now you can see a new webpage.
Step 05: Enter your PAN & Aadhar card details. Also, any other information requested.
Step 06: Please tick the box only if you have the Year of birth is mentioned in your Aadhaar.
Step 07: Click on "I agree to validate my Aadhar details with UIDAI" if you agree to do so.
Step 08: Enter the Captcha Code provided there(Visually impaired users can request for OTP, instead of captcha code. You'll receive an OTP if the given number is valid)
Step 09: Click on the "Link Aadhar" button to submit your request.
If your Aadhar is not linked then, it'll consider your request. If your Aadhar is already linked to PAN you'll receive an error message with: "Your PAN is already linked to the given Aadhar Number".
Steps To Link PAN Card With Aadhar Card Via SMS/Mobile Phone
Step 01: You can send SMS to 567678 or 56161 in the format: UIDPAN<Your 12 Digits Aadhar Number><10 Digits PAN number>
Example: If your Aadhar Number is 0123 4567 8910 and your PAN Number is ABCDD0576H, then send like the below:
UIDPAN 012345678910 ABCDD0576H
We are sorry that this post was not useful for you!
Let us improve this post!
Tell us how we can improve this post?