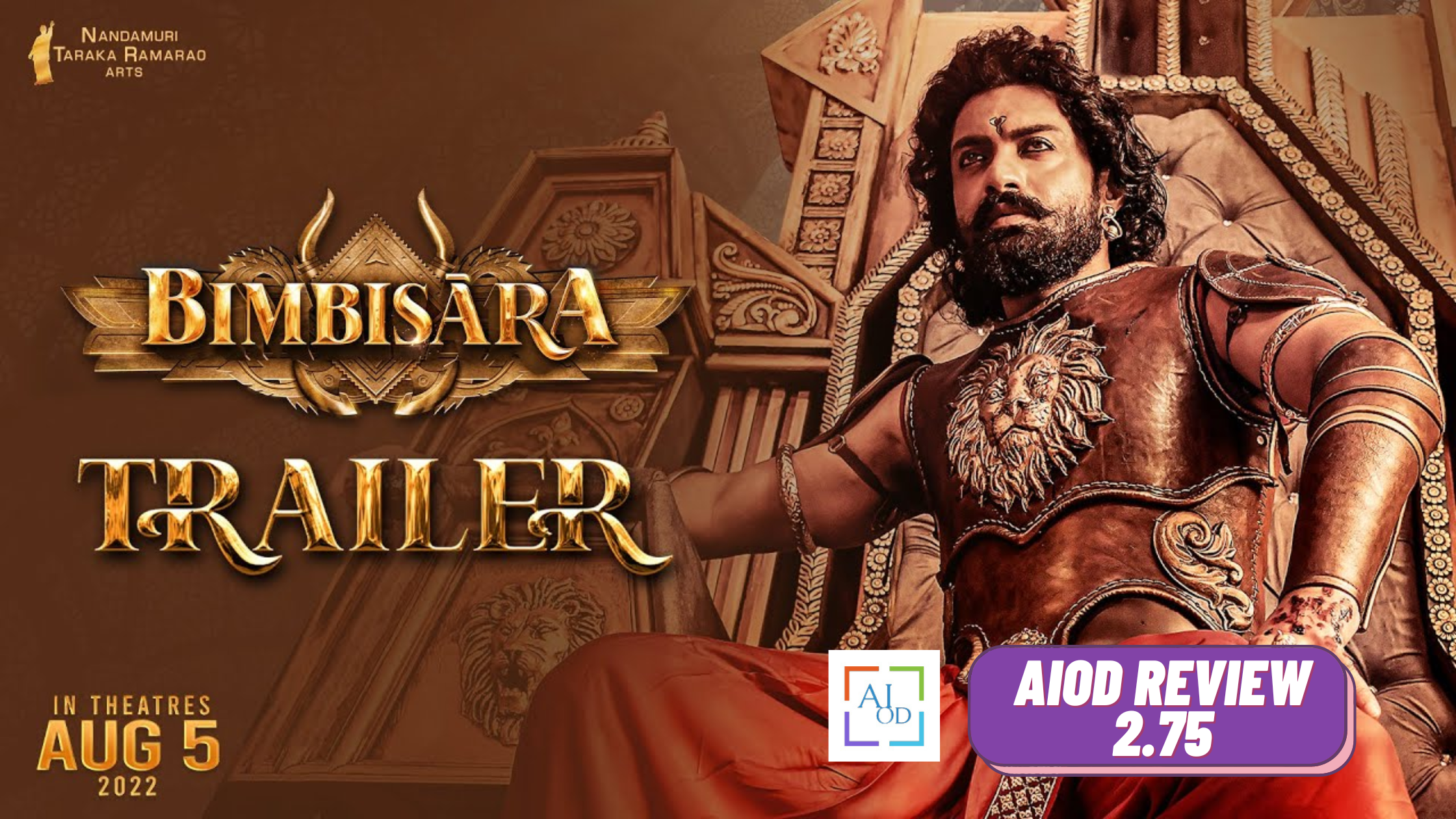 Synopsis: A time travel with socio-fantasy film.
Bimbisara Movie About: Bhimbisara is a ruthless king of the Trigartala dynasty. Because of his evilness, many people suffered and were waiting for a savior. In that situation, Bhimbisara will travel from the past to the present. What is the significance of his journey from the past to the present? The rest of the story is about how he leads his life in the present time and whether he goes back to the past or not.
Bimbisara Movie Crew:
💫 Starring: Kalyan Ram, Catherine Theresa, Samyuktha Menon, Prakash Raj.
🎦 Director, 🖋Story Writer: Vassishta
🎬 Producers: NTR arts, Hari Krishna K
📷 Cinematographer: Chota K Naidu
⚔ Editor: Tammi Raju
🎶Music Director : M. M Keeravani, Chirrantan Bhatt, Varikuppala Yadagiri
Theater Release Date 📆 : August 5th, 2022
🕝 Run time: 2 hours 26 minutes
Bimbisara Movie Analysis: A Time travel concept is too good, an old story that our elders told us. The first half has the elements of mass intro, the evilness of the hero character, the time travel concept without any missing logic, and comedy. The second half is a little laggard with a few songs and a routine revenge drama. The movie will reach a mass audience. Because the 2nd part is mentioned, we'll see the second half with less satisfaction.
Getting to the actors: Kalyan Ram gave his best performance in his entire career and showed top-notch acting. The way of his transformation in character is well written and his body modulation is perfectly blended. The heroines' scope is too small, which will not impact the movie. Srinivas Reddy's comedy worked out in a few scenes.
Technical Department: Vasishta's acting was too good as a debutant and gave justice to mixing up the time travel very well. But he has to know more about screenplay and story writing. Typically, when determining what a socio-fantasy means, we will compare the visual graphics to the standards. Because of budget restrictions, some CG scenes are not up to the mark; otherwise, the visuals will be good. The two songs are well composed, and the background music is the heart of this film. Chota has done his job and shown some beautiful shots.
Bimbisara Movie Highlights: Kalyan Rams' one-man show
BGM from M. M. Keeravani.
Bottom line: A socio fantasy stuff with One Man show.
Bimbisara Movie Rating: 2.75/5.
Watch Bimbisara Movie Online For Free: Bimbisara movie is now available on Zee5 Premium. Watch now & share your thoughts.
Watch Bimbisara Movie Online With Full HD on ZEE5
Read my latest movie reviews here
We are sorry that this post was not useful for you!
Let us improve this post!
Tell us how we can improve this post?