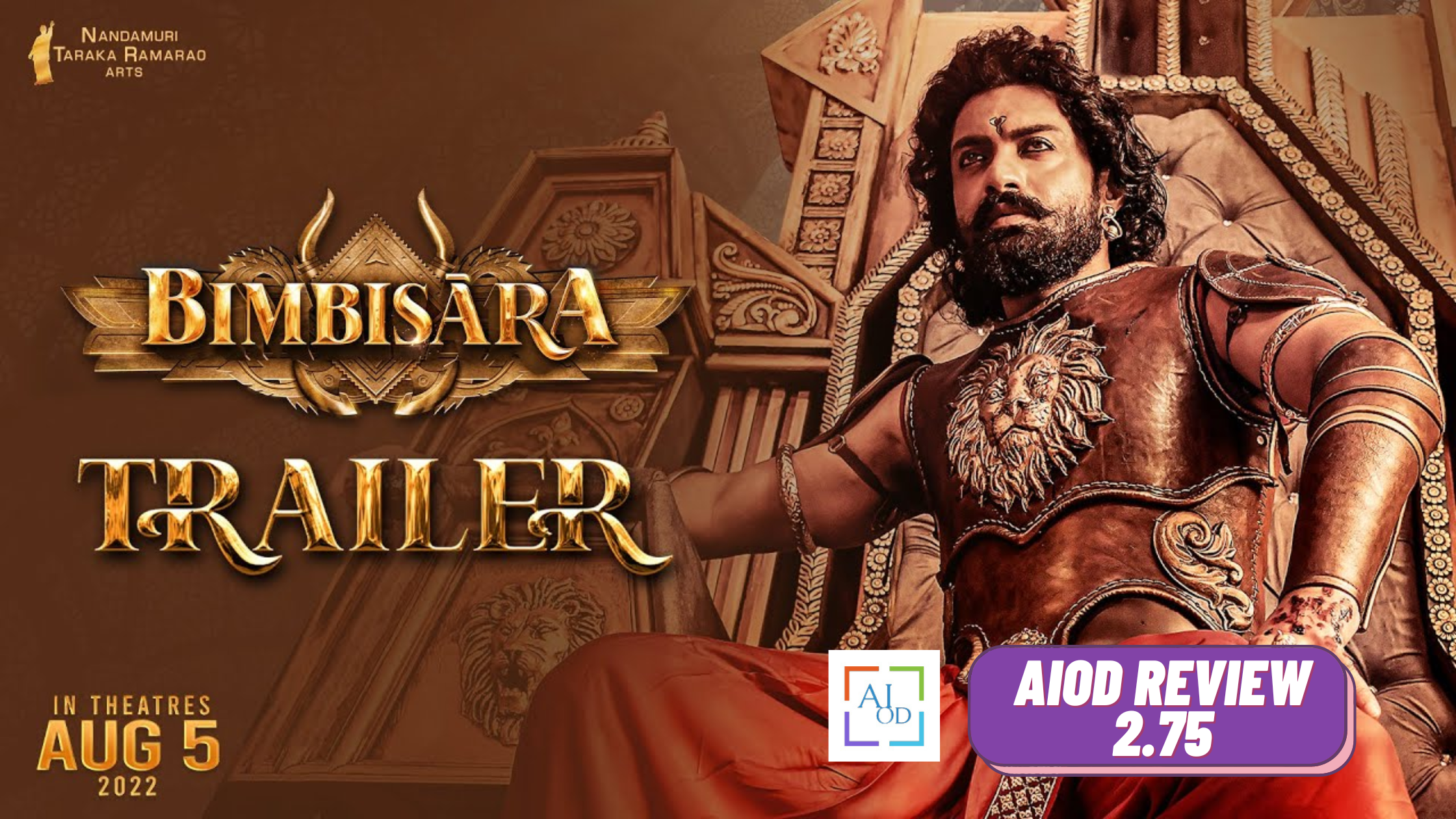 Synopsis: Bimbisara Movie Review | A Time Travel Socio-Fantasy 
Bimbisara Movie About: "Bimbisara" takes us on a captivating journey through time with its socio-fantasy theme. The film revolves around Bhimbisara, a ruthless king from the Trigartala dynasty. As his reign of evil brings suffering to many, a savior is desperately awaited. In an unexpected turn of events, Bhimbisara finds himself transported from the past to the present. The significance of his journey and the impact he makes in the present time forms the crux of the story. Will he choose to return to the past or embrace his new life? Let's delve into the world of "Bimbisara" and discover the answers.
Bimbisara Movie Crew:
💫 Starring: Kalyan Ram, Catherine Theresa, Samyuktha Menon, Prakash Raj.
🎦 Director, 🖋Story Writer: Vassishta
🎬 Producers: NTR arts, Hari Krishna K
📷 Cinematographer: Chota K Naidu
⚔ Editor: Tammi Raju
🎶Music Director : M. M Keeravani, Chirrantan Bhatt, Varikuppala Yadagiri
Theater Release Date 📆 : August 5th, 2022
🕝 Run time: 2 hours 26 minutes
Bimbisara Movie Analysis: "Bimbisara" presents a compelling time travel concept, rooted in the socio-fantasy genre. The first half of the film successfully combines elements of mass introduction, the portrayal of the protagonist's evilness, seamless time travel, and well-executed comedy. However, the second half falters slightly with a few songs and a predictable revenge drama. While the movie is likely to appeal to mass audiences, the second half may leave some viewers wanting more.
Getting to the actors: Kalyan Ram delivers an outstanding performance, arguably his best to date, showcasing his versatility as an actor. His portrayal of the character's transformation is skillfully written and executed, complemented by seamless body modulation. The heroines, although limited in scope, do not significantly impact the overall impact of the movie. Srinivas Reddy's comedy shines in a few scenes, adding an extra dose of entertainment.
Technical Department: Vassishta makes an impressive debut, skillfully blending the time travel concept into the narrative. However, there is room for improvement in terms of screenplay and story writing. As is customary in socio-fantasy films, visual graphics play a crucial role. While some CG scenes fall short due to budget restrictions, the overall visuals maintain a satisfactory standard. The two songs are well-composed, and the background music stands out as the heart of the film. Cinematographer Chota K Naidu delivers some stunning shots, adding to the film's visual appeal.
Bimbisara Movie Highlights:
Kalyan Ram's exceptional performance, a one-man show.
Memorable background score by M. M. Keeravani.
Bottom line: "Bimbisara" offers an engaging socio-fantasy experience, driven by a standout performance from Kalyan Ram. While the film has its moments, especially in the first half, the second half falls short with a predictable revenge drama. Nevertheless, fans of the genre and Kalyan Ram's dedicated portrayal will find enjoyment in this time travel adventure.
Bimbisara Movie Rating: 2.75/5.
Watch Bimbisara Movie Online For Free: Experience the captivating world of "Bimbisara" on Zee5 Premium. Stream the movie now and share your thoughts.
Watch Bimbisara Movie Online With Full HD on ZEE5
For more of my latest movie reviews, click here.
We are sorry that this post was not useful for you!
Let us improve this post!
Tell us how we can improve this post?