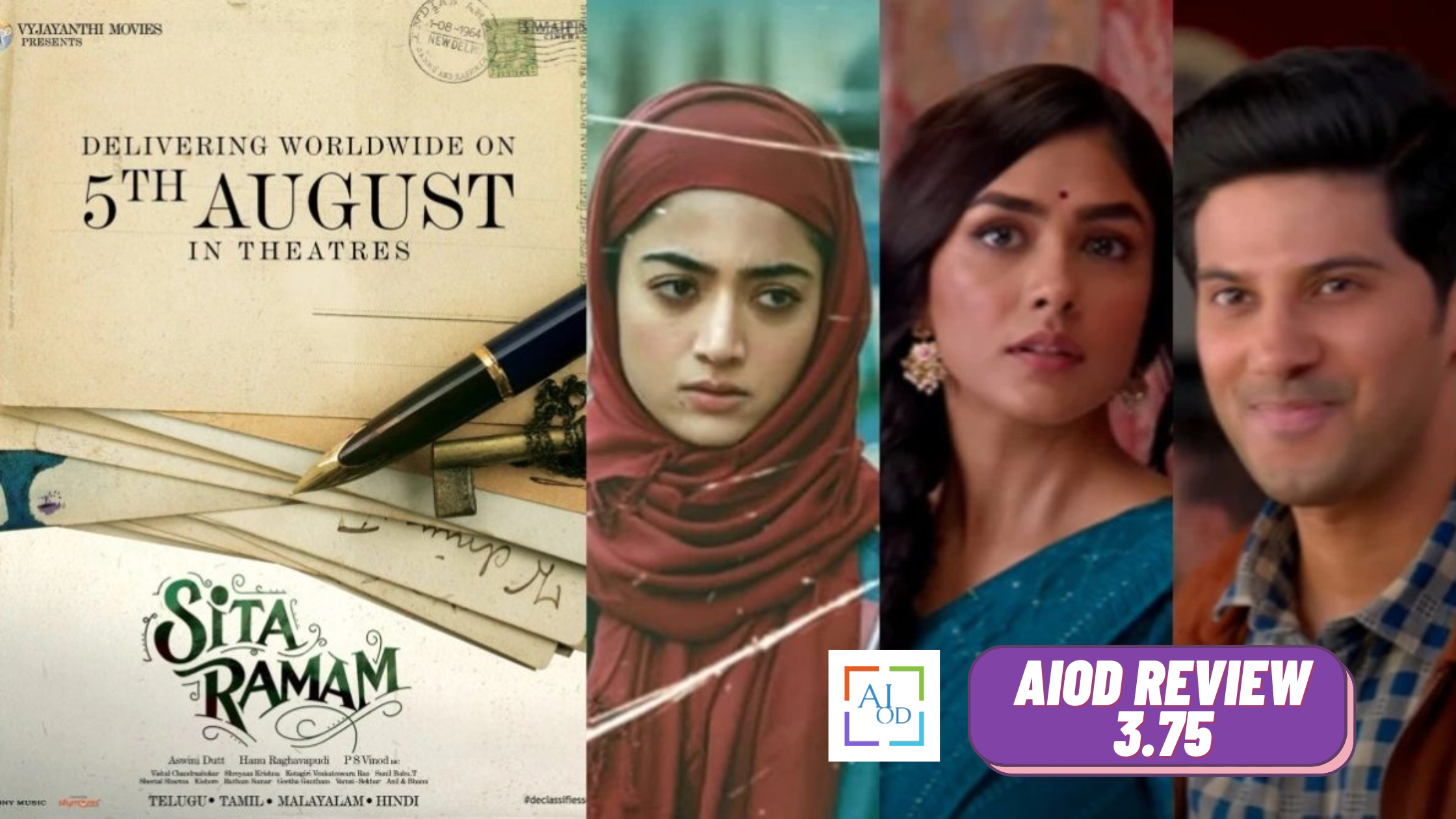 Synopsis: A perfect, classic story based on Love and War drama
The movie about: Afreen, also known as Rashmika, is a Pakistani student president. Because of her grandfather's wish, she has to deliver a letter to Sita Mahalakshmi which was written by Lieutenant Ram alias Dulquer Salman. What's the purpose of Rashmika delivering that letter, and what's the connection between Rashmika, her grandfather, and Ram? Did she deliver the letter to Sita? What she knows in the course of her journey about Ram and Sita is the rest of the story.
Sita Ramam Movie Crew:
💫 ing: Dulquer Salman, Mrunal Thakur, Rashmika Mandanna, Sumanth, Tharun Baskar,
🎦 Director, 🖋Story Writer: Hanu Ragavapudi
🎬 Producers: Aswini Dutt
📷 man: P. S Vinod, Shreyas Krishna
⚔ Editor: Kotagiri Venkateswara Rao
🎶 Director : Vishal Chandrasekhar
Theater Release Date 📆 : Aug 5th, 2022
Sita Ramam Movie Analysis:
A movie with a poetic feel and, as a movie lover, we connect with the Ram and Sita characters.
The first half of the movie revolves around the reason behind Rashmika's search for Ram, Ram's introduction, and the innocent Sita letters, and with a twist.
The second half of the movie completely grabs the attention of the audience and involves those two characters.
Telugu audiences will undoubtedly adore him.
His performance in the military role or love track is perfectly blended.
Mrunal made her Telugu debut with a great performance.
Coming to Hanu, he did the best comeback movie with his powerful love drama. Kudos to his writing, screenplay, direction, and selection of color design in the film.
The cinematography is very beautiful and well-characterized in the Kashmir locations and recreation of the late 1970s.
The sole reason for the love story movies is music; the BGMs and songs are well composed.
As in the audio release, the producers mentioned that this movie needs richness which is clearly seen in every frame.
This is a perfect movie to watch in theatres and makes us feel a little emotional for those characters.
Sita Ramam Movie Highlights:
The Interval twist is awesome.
The climax makes me too emotional.
Great visuals.
Bottom line: An emotional, classic love story.
Watch Seetha Ramam Movie Online From Amazon Prime Now
We are sorry that this post was not useful for you!
Let us improve this post!
Tell us how we can improve this post?