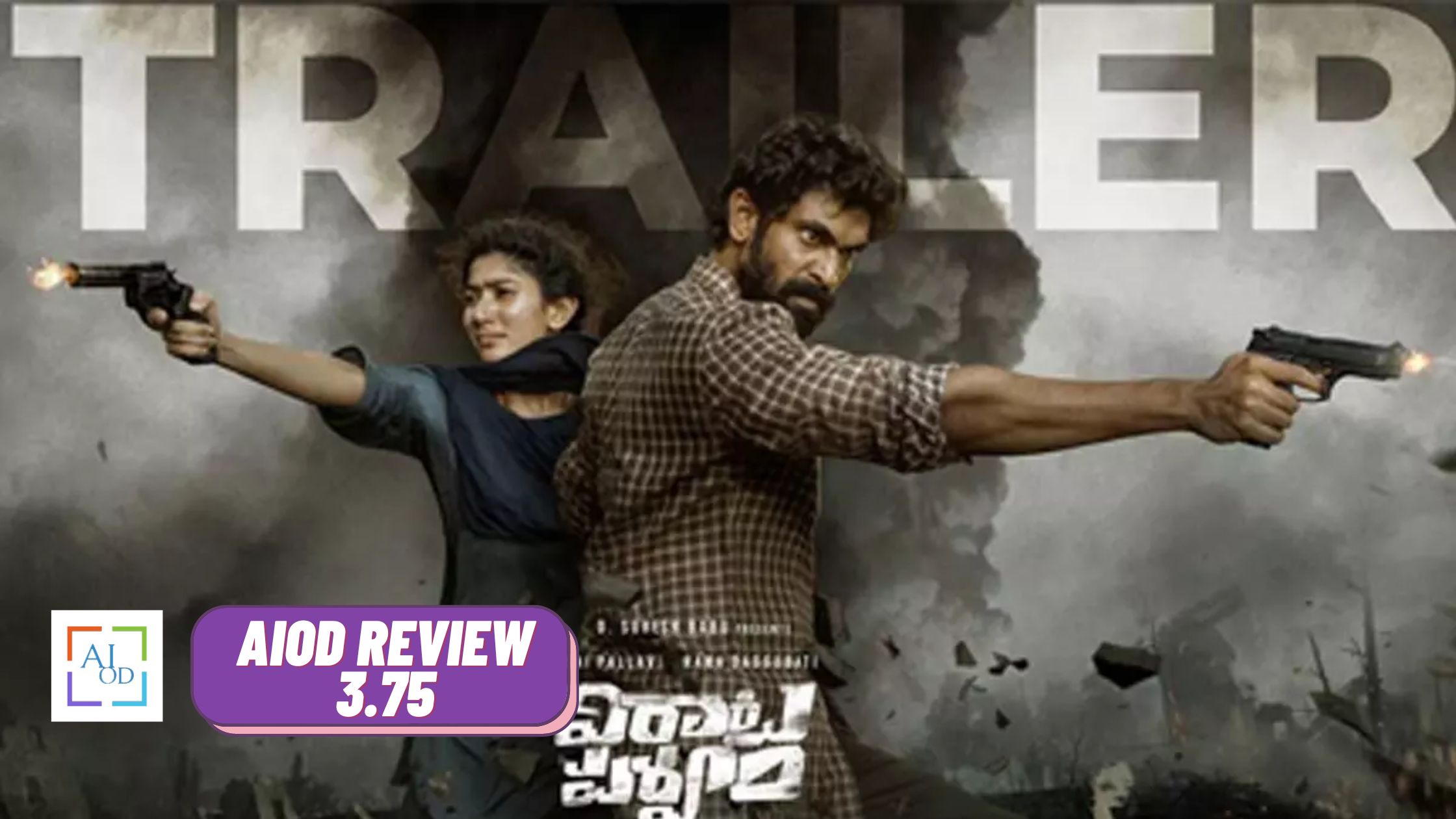 Hello Users, this is a movie review based on my movie knowledge. I'm not a movie critic, I'm a movie lover & I'm writing to share my view on the movie – Virata Parvam
Movie Synopsis: Virata Parvam is not a commercial film that has love tracks or high mass elements. It's a film with a poetic touch and a feel-good revolutionary movie that stays in your heart if you like different genres.
Movie Plot:
Vennala AKA Sai Pallavi is a middle-class woman liked to study more books since her childhood. One day out of curiosity studied the revolutionary thought books written by Aranya aka Ravvana aka Rana. From then onwards she fell in love with Ravvana and tries to meet him. Whether Vennala met Ravvanna or not. In case she met him does she express her love towards him or did they live a long life or what happens when she met trying to meets him is the rest of the story.
Movie Crew:
Starring: Rana Daggubati, Sai Pallavi, Priyamani, Sai Chand, Neeraja, Naveen Chandra
Director: Venu Udigala
Producers: Suresh Babu, Sudhakar Cherukuri
Story Writer: Veen Udigala
Cinematography: Dani Sanchez
Editor : Sreekar Prasad
Music Director: Sures h Bobbili Lopez, Divakar Mani
Theater Release Date: 17th June 2022
OTT Release Date 📆 : 1st July 2022
🕝 Run time: 2 hours 30 minutes
Virata Parvam Movie Review
Venu Udigagala set the movie backdrop in the late 80s when the Naxal movement was high in Andhrapradesh. Every scene was well written by the director and Kudos to the cameraman for a few shots that were brilliantly pictured. Special mention to Rana for accepting a story of women driven and mentioning in the events clearly this movie hero is Sai Pallavi.
The second half has so many emotions which makes the general audience connect to the movie.

Sai Pallavi is the backbone strength, stellar performance, and stunning expressions in each frame and makes move to the next level. Dialogues have more impact on who feels the depth.
Rarely see the Naxal backdrop movies with an intensive love.
Virata Parvam is not only just cinema, it's a proud way of telling such untold stories.
Virata Parvam Movie Highlights
In Pre climax, Naveen Chandra and Priyamani's performances are too good which makes the twist to the climax. The climax portion is a fabulous and unexpected one.
Favorite 🗣Dialogue:
Reason has always existed, but not always in a reasonable form – Karl Mark ‼️
There will be no reasons for something only results matter..!!
⤵️ Bottom Line: A Sai Pallavi's Solid Poetic Naxal Film.
Those who missed in theatres, please watch on the OTT platform.
Rating 3.75/5
Watch Virata Parvam Movie Online Now
https://www.netflix.com/in/title/81412246
Watch Virata Parvam Movie Trailer Now
We are sorry that this post was not useful for you!
Let us improve this post!
Tell us how we can improve this post?