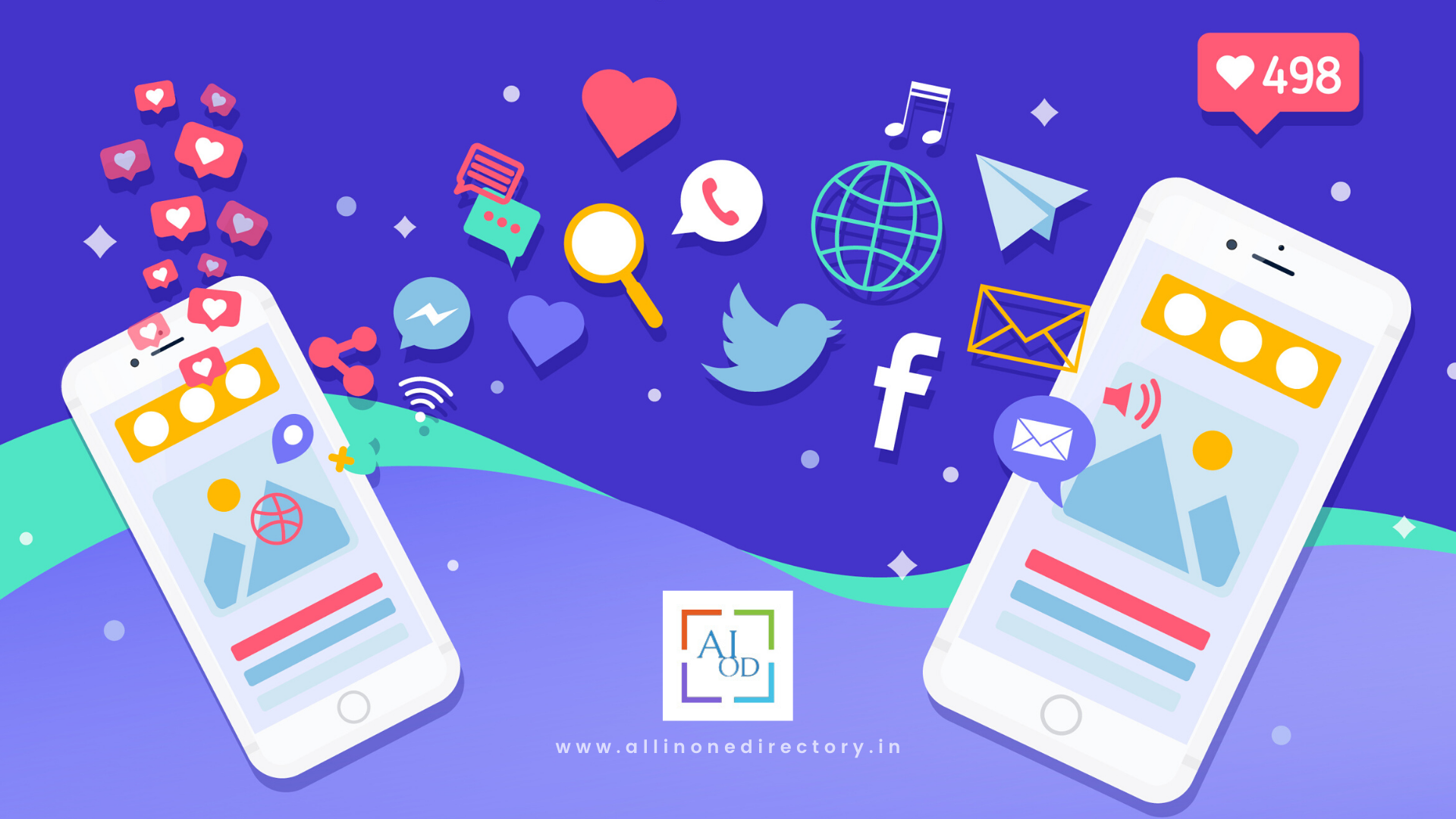 From the past 5 years, I'm hearing that a lot of people are looking for a digital marketing course & want to choose a career in Digital Marketing.
Guys I just want to suggest to everyone who is looking for a digital marketing training institute in Chennai or wants to settle in the Digital marketing industry; "You'll be on the right path if you do your job with 100% efforts."
As everyone knows the future is digital & from small businesses to big businesses it depends on the digital platforms. To help them with digital marketing strategies, expert knowledge about Digital Marketing is the best choice. So this is the best time to learn a Digital Marketing Course in a Reputed & Top Digital Marketing Training Institutes in Chennai.
How to choose the Best Digital Marketing Training Institute & Digital Marketing Course in Chennai?
Guys, in Chennai, there are so many Digital Marketing Institutes. So confused about how to choose. Remember these points:
Do a google search for the best digital marketing training institutes in Chennai.
Be patient & do some good research like; check their Google reviews, social media recommendations, check their website, look at testimonials & finally check their job placement companies.
Visit their institutes & know about their fee.
Check if their institute has any partnering certificates from Google, Facebook, etc..,
Know more about trainees in that Digital Marketing Insitute.
Pick the best one that matches the above criteria
When you visit them they'll tell you a lot of things. If you feel that they're saying the truth then go home & think about it.
Never join an institute for the less digital marketing course fee.
To be a digital marketeer, think like a digital marketeer.
Below are a few of the Best Digital Marketing Training Institutes in Chennai as per the above criteria. I'm not mentioning the digital marketing course fee here, as course fees will be revised according to their Digital Marketing Institute standards.
1. Institute Name: Digital Scholar
Website: https://digitalscholar.in/
Google Reviews: 4.9
JustDial Reviews: 4.8
About the Institute: Digital Scholar started in Chennai in 2019 as an extension of echoVME (Social Media & Digital Marketing Agency) by Sorav Jain. The creation of Digital Scholar came about to address the graduate-employee skills gap in the industry. We strive to create graduates that seamlessly integrate into the role assigned to them. We focus on building customized teaching patterns that suit the needs of Students, Corporate professionals and Entrepreneurs.
Address: 1B, Sapna Trade Centre, 135, Poonamallee High Road, Pursaiwalkam, Chennai 600084.
Phone Number: +91 91692 31231
Offering Digital Marketing Course Modules:
Orientation And Fundamentals Of Marketing
Personal Branding
Content Writing
WordPress
SEO – Search Engine Optimisation
Facebook And Instagram Ads
Search Engine Marketing
Email Marketing
Automation
Sales Funnel
Linkedin Marketing
The Social Media Management
Instagram Influencer Mastery
International Freelancing
Get the Directions:
2. Institute Name: DMC (Digital Marketing Courses)
Website: www.digitalmarketingcourses.in
Google Reviews: 4.2
About the Institute: Digital Marketing Courses is an education arm of Zuan Technology, a leading SEO, Web designing and Web Development Company in Chennai having its remarkable existence for nearly half a decade. We have helped many start-ups and business professionals incorporate digital marketing efficiency through hands-on training and a smarter approach in a friendly classroom environment.
Address: New No.61, Old No.36, 2nd Floor, Arcot Road, Kodambakkam, Chennai – 600 024, (Near Meenakshi College Bus Stop)
Phone Number: 98848 68777
Offering Digital Marketing Course Modules:
Strategy
Engagement
Local Business listings and Maps
Social Media Optimization (SMO)
Social Media Marketing (SMM)
Online Reputation Management
Email Marketing
Affiliate Marketing
Get the Directions:
3. Institute Name: FITA (Focus'd IT Academy)
Website: https://www.fita.in/
Google Reviews: 4.8 (1,500+ Reviews)
Facebook Reviews: 5
JustDial Reviews: 4.8
About the Institute: FITA (Focus'd IT Academy) is a leading IT and Language training centre providing a full suite of training and placement services for freshers seeking a new career and professionals looking for career advancement. FITA is mastered and administrated by highly skilled industry experts with more than 15 years of IT experience. FITA has a team of highly skilled professional trainers delivering proficient IT training in an affable environment, focusing on the individual's needs to enable them to excel in the challenging professional environment. Our team never leaves any page unturned in the book of career and success.
Address: 37F Velachery Main Road, Velachery, Chennai – 600042 Tamil Nadu, Next to Adyar Ananda, Bhavan
Phone Number: 93450 45466
Offering Digital Marketing Course Modules:
Module 1: Digital Marketing Overview
Module 2: Comprehending SEO
Module 3: Analysis and Research of Keywords
Module 4: On-Page optimization
Module 5: Technical SEO
Module 6: Off-Page Optimization
Module 7: Advanced Link Building
Module 8: Updates of Google Algorithm
Module 9: Blog Marketing
Module 10: Content Marketing
Module 11: Making a Competitor Analysis
Module 12: Website Audit
Module 13: SEO Tools
Module 14: Google – My Business
Module 15: Google Search Console
Module 16: Google Analytics
Module 17: Get Acquainted with SEM
Module 18: Google Search Ads
Module 19: Google Display Ads
Module 20: Remarketing of Ads
Module 21: Video Marketing
Module 22: Mobile Marketing
Module 23: Whatsapp Marketing
Module 24: SMS Marketing
Module 25: YouTube Optimization
Module 26: Social Media Optimization
Social Media Marketing
Module 27: Designing Tools – Canva
Module 28: Facebook Marketing
Module 29: Instagram Marketing
Module 30: LinkedIn Marketing
Module 31: Twitter Marketing
Module 32: Email Marketing
Module 33: Social Media Marketing Tools
Module 34: Digital Marketing Certifications
Module 35: Crack a Digital Marketing job
Module 36: Lead Generation from Quora
Module 37: Quora Marketing
Module 38: TikTok Marketing
Module 39: Influencer Marketing
Module 40: Building Powerful Websites using WordPress
Setting up of Website using WordPress
Module 41: Lead Generation
Module 42: Mastering CRM
Module 43: Know-how to make money online?
Module 44: Google Adsense
Module 45: Affiliate Marketing
Module 46: Online Reputation Management
Module 47: Optimization of App Store
Module 48: Conversion Optimization
Module 49: HeatMap Analysis
Module 50: Achieving your Digital Marketing Goal
Get the Directions:
4. Institute Name: PERIDOT SYSTEMS (Think IT Training)
Website: http://www.thinkittraining.in/
Google Reviews: 4.7(100+ Reviews)
Facebook Reviews: 5(20+ Reviews)
JustDial Reviews: 4.7(100+ Reviews)
About the Institute: PERIDOT SYSTEMS (Think IT Training) is the best Training Institute in Chennai offers Classroom Training and Online Training on all the IT related courses like SEO, Java, PHP, Dot Net, Informatica, Hadoop, Android, Software Testing, Salesforce, CCNA, SAS, iOS, Web Designing, Sharepoint, Oracle, DBA, Websphere, Linux, etc..,
We Reduced the batch size to make our training more interactive, well structured & timing too made more flexible for students convenient. We are providing a high level of training by our experts who are working in Leading MNC company, We have tie-up with more than 100 companies and this will be surely helpful for the student's placement.
Address: 9/84 1st floor, Venkataratinam Nagar, 1st St, Chennai, Tamil Nadu 600020
Phone Number: 95661 82378
Offering Digital Marketing Course Modules:
​Search Engine Optimization with HTML
Search Engine Marketing and Pay Per Click
Certification in Google Adwords
Social Media Marketing – Facebook, Linkedin, Twiter, Google Plus
Email marketing
Online reputation management
Affiliate marketing
Google Adsense
Display advertisement
Web Google Analytics
Google Maps / Local SEO
YouTube marketing
Mobile apps marketing
Get the Directions:
5. Institute Name: SKARTEC DIGITAL MARKETING ACADEMY
Website: https://www.acewebacademy.com/
Google Reviews: 4.8(70+ Reviews)
Facebook Reviews: 5(15+ Reviews)
Just Dial Reviews: 4.8(70+ Reviews)
The Institute: SKARTEC Digital Marketing Academy aims to provide impactful, innovative education, and training. In short, our mantra was – and still is – to help people grow by providing high-quality, useful, and actionable information.
We had seen and heard enough "blah-blah" presentations at too many conferences and events often delivered by people who had minimal practical experience. The so-called experts are loaded with hype and buzz.
Address: #932, DK Complex, TVS Colony, Anna Nagar West Extn, Chennai – 600101
Phone Number: 044 2654 3035
Offering Digital Marketing Course Modules:
SEARCH ENGINE OPTIMISATION
SEARCH ENGINE MARKETING
SALES FUNNELS
SOCIAL MEDIA MARKETING
MOBILE MARKETING
INTERNET MARKETING STRATEGY
Get the Directions:
We are sorry that this post was not useful for you!
Let us improve this post!
Tell us how we can improve this post?