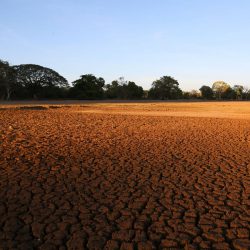 Water is a natural resource. Our water comes from rivers, lakes, and canals. March 22nd is World Water Day, celebrated around the globe with various events on how to save water and how water is important to all the species on earth. The water scarcity is increasing day by day, hour by hour, minute by minute & second by day.
So here are the 8 best ways to save water for your home needs.

By turning off the taps if it is not necessary can save the water by 6 liters
Fix taps that are not working(leakage taps)
Shower or bath with less water. B'cause on average an individual consumes up to 17 liters of water for bathing.
Try to wash all the clothes at once in a washing machine instead of washing twice or thrice. In this way, you're not only saving the water but also your electricity bill.


Flush your toilet with less water. Instead of flushing the full barrel, turn it off for half of it.
Use rainwater harvesting pits around your building/individual house. Store the rainwater in a storage tank and use them wisely.
While gardening, use the water that is stored from rainwater.
If you're a dishwasher user, wash all your dishes at once instead of doing two to three times.
If human thinks wisely they can save the water in a lot of ways. So what is the best way to save water? Comment your wise practice to save water or the one you're doing.
We are sorry that this post was not useful for you!
Let us improve this post!
Tell us how we can improve this post?