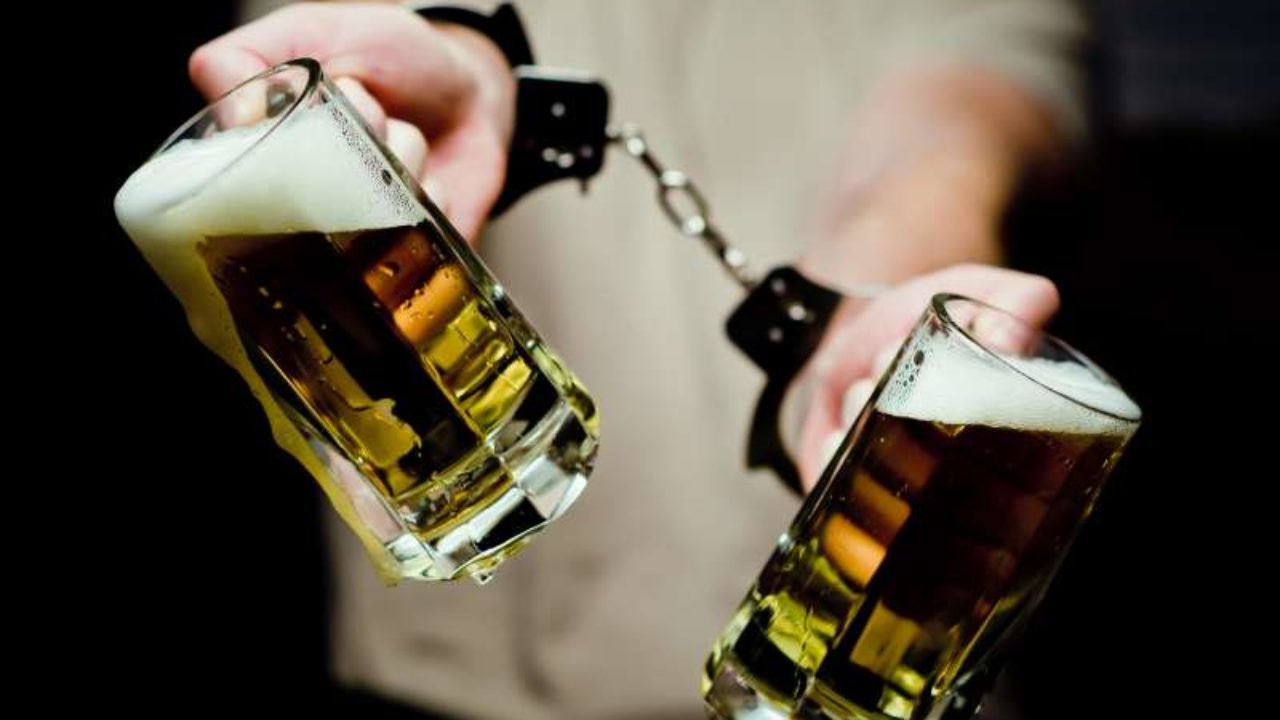 Hey Fellas,
If you're reading this article means, you may be caught in the Drunk & Drive test or interested to know what is Drunk & Drive or what procedure after caught in the test.

Here's a small brief before jumping into the topic:

There are many stages to get out of the Drunk & Drive Case. Below are a few cases where people face situations.
Attending counseling
Collecting challan after the counseling
Submitting the same challan at assigned Police Station to court police
You need to go to the court to pay the fine when your slot is available
Collecting the bike at the assigned police station
Above five steps that you're going to face when you caught driving after drinking.
What is Drunk & Drive according to the Indian Penal Court?
According to IPC Section 185 of the Motor Vehicle (MV) act 1988, if a person is driving a vehicle or riding a bike under any influences of alcoholic substances above the prescribed limit, it will lead to a criminal offense and in some cases imprisonment.
What is the minimum alcohol percentage that can be present in our blood? (Drunk & Drive Test Limit in Hyderabad)
The minimum alcohol percentage may vary from state to state in India. As per Hyderabad, the minimum alcohol percentage is (BAC Limit) 0.03% or 30 μl alcohol in 100ml of blood.
What is the process when a person (You) is caught in the Drunk & Drive Test in Hyderabad?
It is a bad day for the person (You) who was caught in the drunk & drive test and maybe a nightmare. How bad it is like, if you caught on the heavy traffic roads or highly influential roads then the policemen can record your footage in a video or TV channels can be caught you on their cameras. If you are caught on cameras then your video will be published on the respective channels the very next day. If you're a celebrity or famous person then you're the best news thing for the Social Media/TV channels for the next two days.
The procedure when you will be caught for Drunk & Driving:
The tests may be conducted in the twin cities whenever the police want to or wherever they want to be. They'll stop your vehicle and request you to undertake the BAC (Blood Alcohol) test and to blow in the breathalyzer. If you pass the test then you can go home or else you'll be requested to park your bike/car/any gear vehicle aside.
Note: Here pass indicates less than 30 μl alcohol in 100ml of blood and fail indicates more than 30 μl alcohol in 100ml of blood. Please note, this is not an exam to fail and you can write the supplementary exam later.
Now the person game starts. They'll ask you to blow again clearly. If the test crosses more than 30 μl they'll collect the bike keys and ask you to stand in front of the camera to take your picture. Then they'll provide you challan with the BAC test reading. If your behavior is polite then they will just give you the challan and you've to leave from there. If your behavior is rude to the policemen then they'll record a video to book a case on you according to the IPC section.
Drunk and Drive Case Procedure in Hyderabad
After the BAC test & that process, take the challan and attend the counseling on the very next day. The policemen will tell you where to attend the counseling. To that counseling, they'll ask you to bring your parent or guardian. Carry the original id proofs of yours and xerox copies of the receipt. Then for more than an hour or two, you've to watch the counseling videos in a room regarding road safety. After that, policemen give you some counseling related to the violations and give you the receipt. Take that receipt and submit it to the assigned police station. There the court policemen collect your receipt with the completed counseling stamp and tell you when to attend before Judge.
In Hyderabad, most of the Drunk & Drive court cases are allotted in Nampally sessions court. Every Wednesday or Thursday, there'll be court sessions. You should attend the court on the date given at 8:00 AM. The court procedure will take a day sometime. For people who've crossed the BAC test 100mg, then the complete decision is dependent on the Judge's mood.
Drunk & Drive Fine Amounts in Hyderabad
What the Motor Vehicle Act Says:(Below Paragraph Source TSPD Website)
The motor vehicle Act, 1939, amended up to 1989 contains clause 117 which reads as:

117 Driving by a drunken person or by a person under the influence of drugs – whoever while driving or attempting to drive a motor vehicle or riding or attempting to ride, a motorcycle – (a) has in his blood, alcohol in any quantity, howsoever small the quantity may be or (b) is under the influence of a drug to such an extent as to be incapable of exercising proper control over the vehicle shall be punishable for the first offense with imprisonment for a term which may extend to six months or with fine which may extend to two thousand rupees or with both; and for a second or subsequent offense, if committed within three years of the commission of the previous similar offense, with imprisonment for a term which may extend to three thousand rupees, or with both.
If BAC is within 30mg-200mg per 100 ml of blood, it shall attract imprisonment up to 6 months or a fine up to Rs. 2000 or both, depending on your fate. Repeating the offense will be punishable with imprisonment, which can extend up to 3 days to one month or more.
This is an article on how to educate the people who are caught in drunk & drive tests. I'm not suggesting anyone quit or stop drinking, At least try to drink at home, or else please book a cab or take a friend with you when you're boozing outside of your home.
Guys, recent rules have been changed. A person who is caught in the test must bring a person from his family whose father's name is the same as the person who caught in the test. So, requesting everyone to be not to Drive when they're heavily drunk.
One of my friends was recently caught in the Drunk & Drive test & due to his bad luck, he was penalized with 15,000INR/- & One-day jail. He doesn't have any documents at that time with him & also he's having an LR which is expired a month ago. And that is his first time. If anyone is caught drunk & drive for more than one time, they can be imprisoned for more than three days & that too depends on the magistrate.
So Friends, Don't Drink & Drive!
Get Top Rated Home Improvement Products At Amazon
We are sorry that this post was not useful for you!
Let us improve this post!
Tell us how we can improve this post?