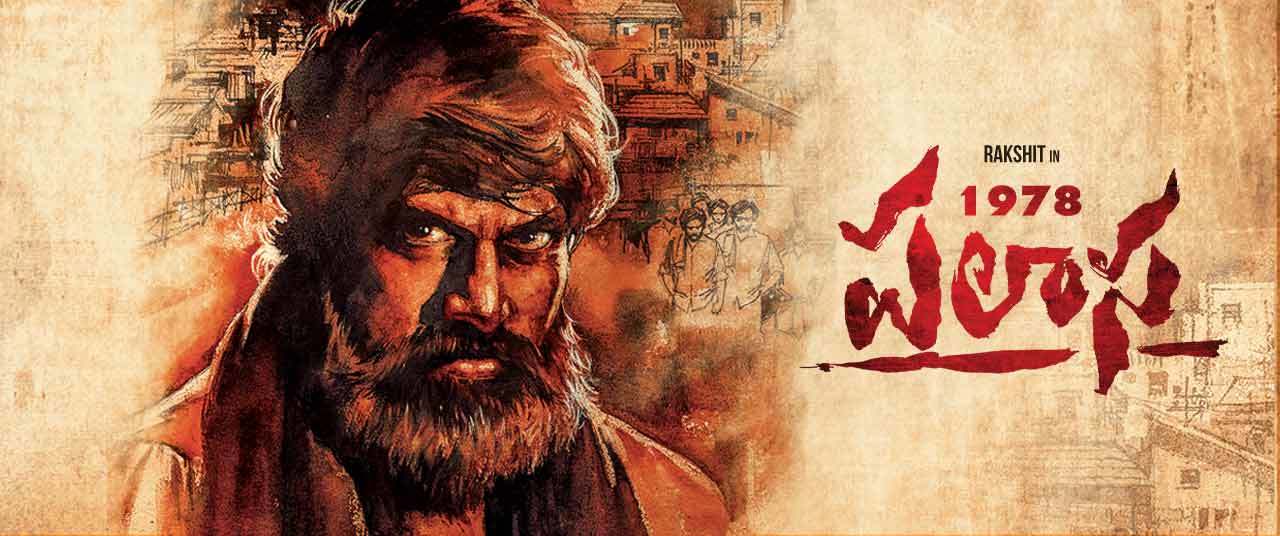 Hello Users, this is a movie review based on my movie knowledge. I'm not a movie critic, I'm a Telugu movie lover & I'm writing this is just to share my view on the movie – Palasa 1978.
Palasa 1978 Telugu Movie Story
Palasa 1978 movie is a bold, raw & genuine story where a few characters & situations are taken from real-life incidents & characters. It's is a Crime-Thriller where most of the story written from the period 1970s, taking the situations that happened at that time.
At the starting of the movie, with Tammareddy Bharadwaj's voice-over, he clearly mentioned that some of the characters & scenes are inspired by real-life situations during the 1970-1990 period in a district called Srikakulam in Andhra Pradesh. Palasa is a place in that district. So the movie nativity & language can be seen in the entire movie.
Coming to the story, the complete story runs through upper-caste & lower caste. Our hero character belongs to a lower cast. Mohan Rao(Rakshit) & Ranga Rao(Thiruveer) are two brothers whose life runs by singing & performing the Uttarandhra folk songs. In the same town(Palasa), another two brothers who were into upper-cast & called them as Pedda Shavukaar & Chinna Shavukaar(Raghu Kunche). For many years there's a rivalry between these two brothers regarding their status in the Palasa. Whereas Pedda Shavukaar has a large number of cashew nuts factory & people who works there are lower caste people.
Mohan Rao loves his cousin Lacchimi(Nakshatra) & wants to marry her from his childhood days. Years pass on Pedda Shavukaar owns a movie theater & one day Mohan Rao & his brother Ranga Rao with his friends want to watch a movie & went to the theater. An incident will take place at the theater with Pedda Shavukaar's son Tarakesh & there onwards how these two brothers turn into goons to take revenge on Tarakesh & Pedda Shaavukaar. Slowly their revenge turns into political rivalry with Chinna Shaavukaar too.
Palasa 1978 Telugu Movie Cast
Starring: Rakshit, Raghu Kunche, Nakshatra, Thiruveer
Director: Karuna Kumar
Producers: Dhyan Atluri
Music Director: Raghu Kunche
Cinematographer: Vincent Arul
Editor: Kotagiri Venkateswara Rao
Lyrics: Suddala Ashok Teja, Bhaskarabhatla & Lakshmi Bhupala
Palasa 1978(2020) Telugu Movie Review
Before the movie release, it got a huge hype when all the senior heroes & producers started promoting it. And the same hype continued after the movie release too.
With a well-written movie script by Karuna Kumar, the first half of the movie is too good by introducing the local nativity & showing real-life situations that happened at that time. When you know, how the real-life situation in and around Palasa town, then you'll completely agree with the director. Apart from Fight scenes background music the rest of the BGM is good. I'm not writing any technical review here, because I just want to share the movie review, I don't want to judge any technical value.
Overall the movies' message is there is no upper-caste & lower caste, all must get equal rights including education to jobs. There are some films released with the 1970s background but this film is purely related to the Uttarandhra region.
Watch the Palasa 1978 Telugu Movie Trailer
My Rating: 3.9/5
IMDB Rating: 7.5/10(142 Votes)
Google Users Rating: 4.6(510)
Comment your views on the film below.
We are sorry that this post was not useful for you!
Let us improve this post!
Tell us how we can improve this post?