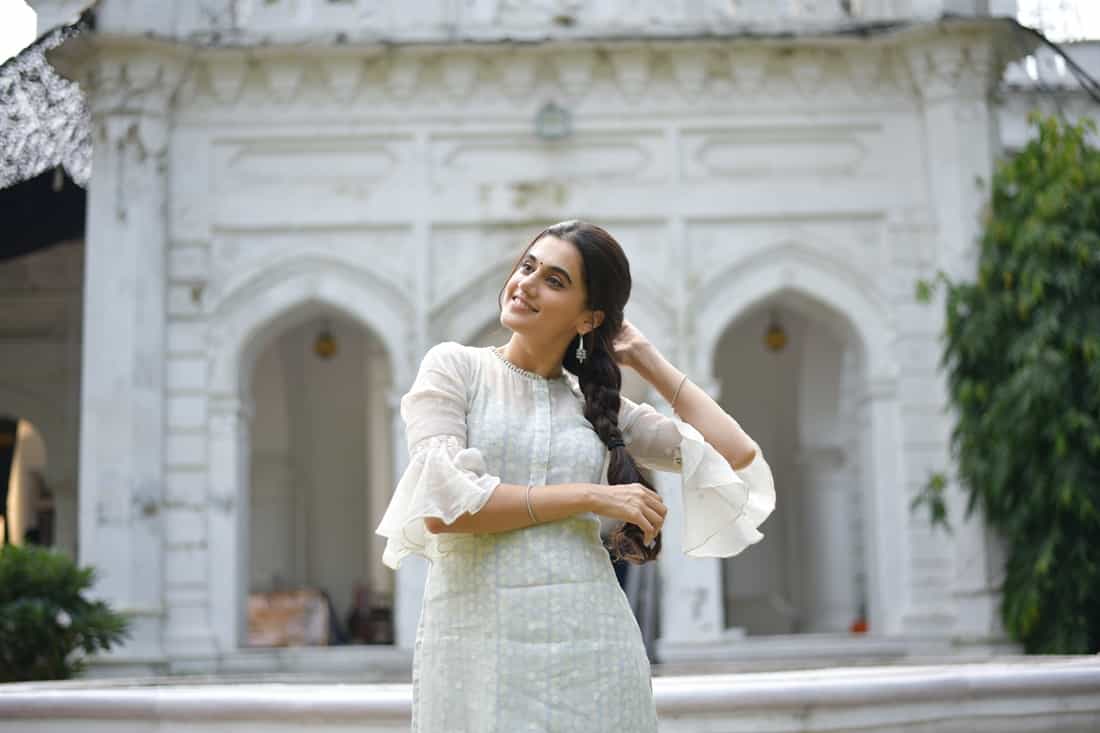 Hello Users, this is a movie review based on my movie knowledge. I'm not a movie critic, I'm a movie lover & I'm writing this is just to share my view on the movie – Thappad.
Thappad Hindi Movie Story
A happily going life and on a sudden, Vikram's (Pavali Gulati) dream to work as CEO & has to go to London is happening and he wants to throw a party to his office staff. In the party when everything is going smoothly, Vikram will receive a call from his boss & saying that his promotion is not confirmed and withdraw their decision as Vikram as CEO. And in the same party, his other Manager is there and Vikram started fighting with him. Meanwhile, her wife, Amritaa(Tapsee Pannu) enters in between and out the frustration Vikram will slap Amritaa. That slap will make Amritaa's life upside down and they want to take divorce. This is the movie story and how things happened after that slap is the rest of the movie.
Watch Thappad Movie on Amazon
Thappad Movie Cast
Starring: Taapsee Pannu, Pavail Gulati, Ratna Pathak Shah, Tanvi Azmi
Director: Anubhav Sinha
Producers: Bhushan Kumar, Krishan Kumar, Anubhav Sinha
Music Director: Anurag Saikia(Songs), Mangesh Dhakde(Background Score)
Cinematographer: Soumik Mukherjee
Editor: Yasha Ramchandani
Release Date: 28 February 2020
Thappad Hindi Movie Review 2020
Thappad is a big slap for the men who beat her women.

A well-written script executed by Anubhav Sinha & one of the producers with cool music by Anurag Saika & background music by Mangesh Dhakde. And camera work by Soumik Mukherjee is good. Except for Amritaa's introduction scenes, all the editing by Yasha Ramchandani is Good. I'm not aware of the technical aspects as I like to watch movies and sharing my feedback here. Tapsee as Amritaa, again she provided that she's the finest actress in the Indian film.
Watch Thappad Movie Trailer
And below is my opinion on the movie. Remember this is just my personal opinion. That's it.

A movie that brings out a real man from every man. Also, it reminds us that a man doesn't have the right to slap/beat his wife or any woman. When a girl/woman married, her world is his husband's home if she's a housewife. She lives happily whatever happens but a man doesn't have a right to beat the woman. Some people may think that for one slap she did all that crap in the movie. But he slapped her when all the staff is watching and what if she returns a slap him at the same time. What if? No, she didn't do that. Because she's a woman. Some men said she's a feminist yaar. No guys, she's a woman & a housewife. She was just expected a sorry & love from his husband.
My Rating: 4.0/5
IMDB Rating: 7.2/10(11,539 Votes)
Google Users Rating: 3.7(8527)
We are sorry that this post was not useful for you!
Let us improve this post!
Tell us how we can improve this post?