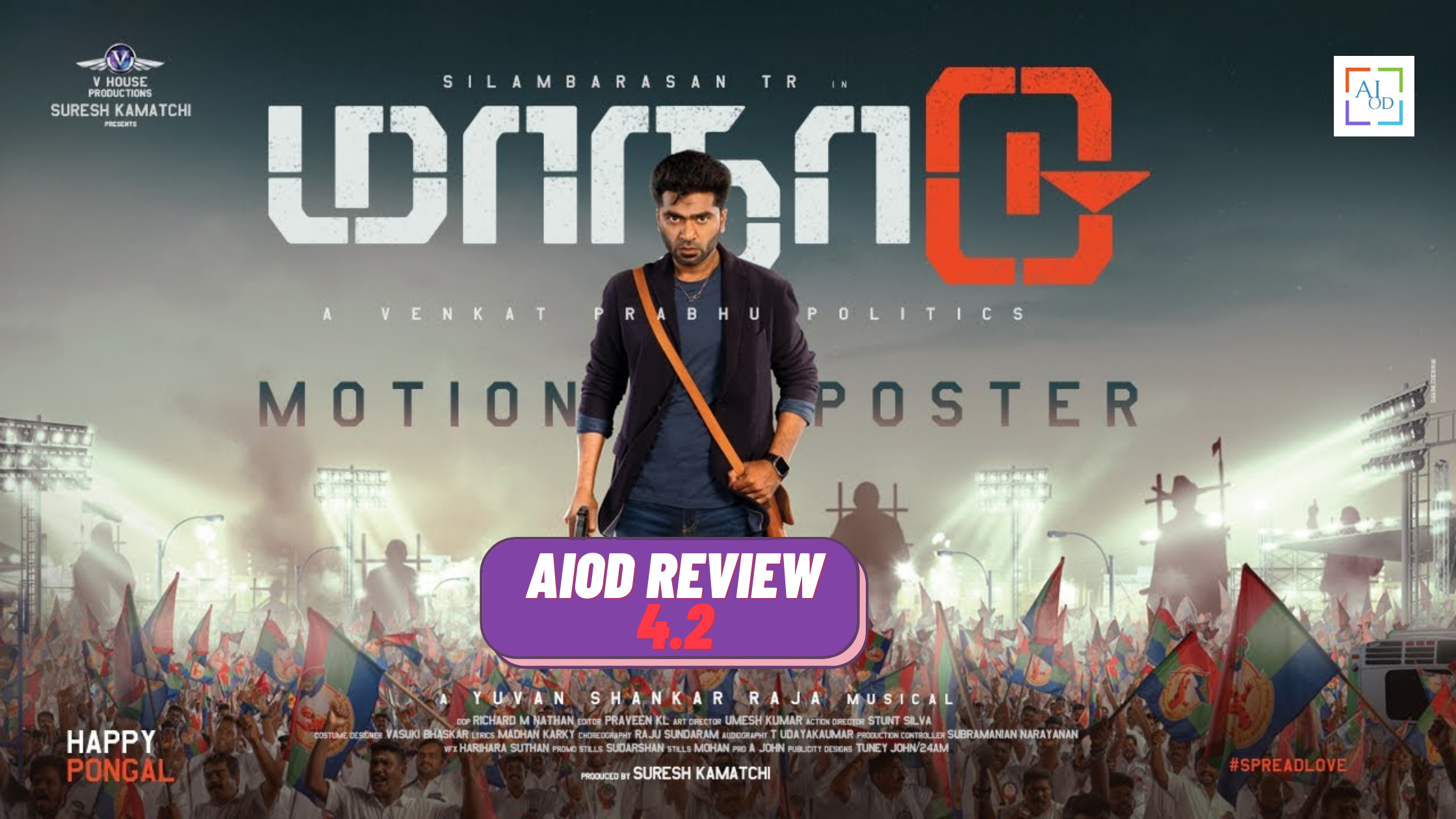 Hello Users, this is a movie review based on my movie knowledge. I'm not a movie critic, I'm a movie lover & I'm writing to share my view on the movie – Maanaadu
Movie Synopsis: A time-loop fiction show by STR | SJ Surya | Venkat Prabhu
Plot:
Abdul Khaliq alias Simbu comes to help his friends. In the process of helping his friends, Khaliq is stuck in a time loop and the same day is repeating to him. Does he save his friends or not, how is Danushkodi aka SJ Surya involved in this loop and did he break the loop or not is what about the remaining story.
Maanaadu Movie Cast & Crew:
Starring: Simbu, Kalyani Priya Darshini, SJ Surya, Premji
Director: Venkat Prabhu
Producers: Suresh Kamatchi
Music Director: Yuvan Sankar Raja
Editor: Praveen KL
Cinematographer: Richard Nathan
Theater Release Date: 25th Nov 2021
OTT Release date: 24th Dec 2021
Run time: 2 hours 28 minutes
Maanaadu Movie Review:
Till Khaliq enters into the time loop there was a lag in the plot for the first 30 minutes. For the first time loop theory gets into mythology rather than sci-fi which easily helps our audience's perspective. After Gambler Movie, there is no good movie from the director Venkat Prabhu, but this time from all aspects of storytelling, Direction, Screenplay, and making, he completely loots the show. We can see Yuvan Sankar Raja BGM's and editor Praveen KL's mark in the entire movie.
Top-notch: The fight scene in godown is well composed. The racy Cat & Mouse game between Simbu and SJ Surya is cleverly written and brings out the best in both of them.
End my review with the movie plot.
Some politicians will cultivate caste and religious disputes for their own selfish purposes.
My Rating: 4.2/5
IMDb: 8.8/10
Google Users: 96%
Cinestaan: 4/5
Watch Maanaadu Movie Now
https://www.sonyliv.com/movies/maanaadu–1000151870
Watch Maanaadu Trailer Here
We are sorry that this post was not useful for you!
Let us improve this post!
Tell us how we can improve this post?